October 6, 2013: Superman Costume Tour Announces New Dates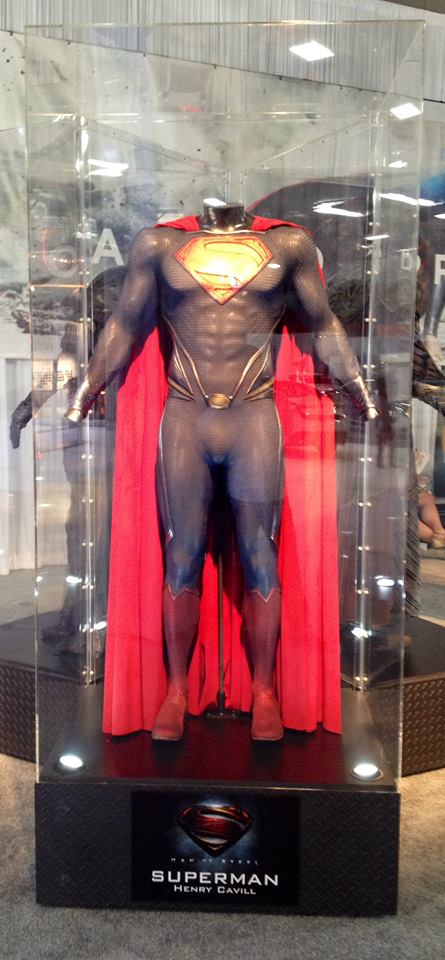 by Neil A. Cole
Warner Bros. have announced additional dates for their "Superman 75th Anniversary Costume Tour" which is currently being featured at the State Fair of Texas through October 20th.
The exhibit features various costumes from "Man of Steel" as well as those worn by Christopher Reeve ("Superman - The Movie"), Dean Cain ("Lois & Clark - The New Adventures of Superman"), and Brandon Routh ("Superman Returns").
In addition to previously announced tour stops at MetLife Stadium on October 6th for the Philadelphia Eagles/New York Giants football game and the New York Comic Con from October 10th - 13th, new locations and dates include:
Heinz Field - Baltimore Ravens @ Pittsburgh Steelers - 10/20
Paul Brown Stadium - New York Jets @ Cincinnati Bengals - 10/27
Sports Authority Stadium at Mile High - Washington Redskins @ Denver Broncos - 10/27
Cowboys Stadium - Minnesota Vikings @ Dallas Cowboys - 11/3
Lambeau Field - Chicago Bears @ Green Bay Packers - 11/4
Soldier Field - Detroit Lions @ Chicago Bears - 11/10
Mercedes-Benz Superdome - Dallas Cowboys @ New Orleans Saints - 11/10
The "Superman 75th Anniversary Costume Tour" celebrates the upcoming November 12th release of the blockbuster film "Man of Steel" on Bluray/DVD and the 75th anniversary of Superman.