Man of Steel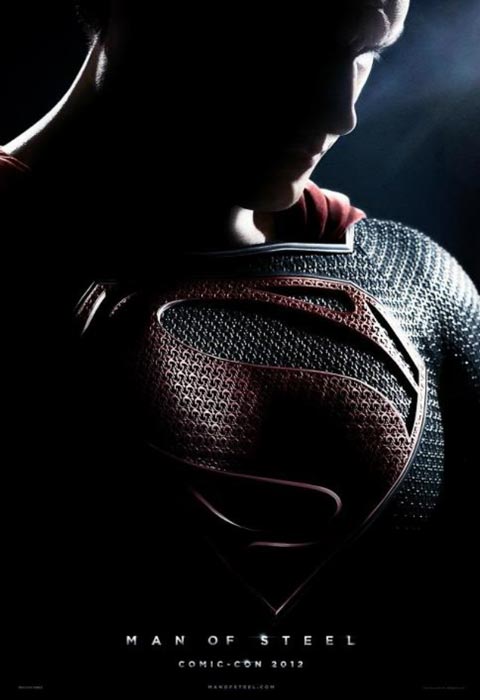 On June 14, 2013, "Man of Steel" opened nationwide and featured the return of Superma to the big screen for the first time since 2006.
The film was directed by Zack Snyder and produced by Charles Roven, Christopher Nolan, Emma Thomas and Deborah Snyder. The screenplay was written by David S. Goyer from a story by Goyer & Nolan, based upon Superman characters created by Jerry Siegel & Joe Shuster and published by DC Comics.
"Man of Steel" stars Henry Cavill, Amy Adams, Michael Shannon, Kevin Costner, Diane Lane, Laurence Fishburne, Antje Traue, Ayelet Zurer, Christopher Meloni and Russell Crowe.
What follows is a look back at the process of bringing the new film to the big screen following the 2006 release of "Superman Returns".
Early Plans for a Sequel
Prior to the debut of Superman Returns in the United Kingdom, Brandon Routh hinted at the possibility of the sequel at a press conference, saying "At the end of this film we see that there is so much more to explore." Newsarama reported from the 2006 San Diego Comic-Con that director Bryan Singer had been in talks to direct a sequel for 2009. According to the article, Singer said that while Superman Returns allowed him to introduce the cast, the sequel would allow him to 'go Wrath of Khan on it.' He added that there would be an alien villain. In another interview on Superherohype.com, Singer indicated a possible return of the New Krypton island.
On August 18, 2006, the Los Angeles Times reported that Warner president Alan Horn thought that Superman Returns "was a very successful movie" and that he was planning on a sequel for 2009. It had been thought that a Superman Returns sequel hinged on the film's domestic box office performance, with some media outlets suggesting that Warner Bros. wanted it to take in at least $200 million in the United States for a sequel to get the green light. The film officially passed the $200 million domestic mark on October 22, 2006. On October 25, 2006, IESB.net reported that a deal between director Bryan Singer and Warner Bros had been finalized for a sequel. The budget was reportedly reduced; however, the existing sets would contribute to lower costs across the board for the upcoming movie. The sequel was expected to be more action-focused than its predecessor.
The focus was ging to be on a tighter story with more villains and bigger action sequences. On July 10, 2007, Variety reported Kevin Spacey would return for the sequel. They also referred to the sequel as Man of Steel and reported Singer was about to pitch the sequel to Warner Bros. with Michael Dougherty now writing the screenplay. Plans were to start production in 2008 for a 2009 release.
Initial Production
In February 2006, Warner Bros. announced a summer 2009 theatrical release date. Legendary Pictures would co-finance the film 50/50 with the studio, with Bryan Singer directing. Gilbert Adler, Jon Peters, and Singer would produce while Chris Lee would executive produce. Singer dropped out of directing films such as Logan's Run and The Mayor on Castro Street in favor of Man of Steel. Warners and Legendary Pictures were disappointed by Superman Returns' theatrical box office, and were looking forward to a far lower budget for the sequel. In the words of Warner Bros. President Alan F. Horn, "I thought it was a very successful movie, but I think it should have done $500 million worldwide. We should have had perhaps a little more action to satisfy the young male crowd." $175 million was the maximum budget the studio is aiming for.
In November 2006, work on the storyline was starting, with an eye to start filming in summer 2007. In March 2007, Singer halted the sequel in favor of Valkyrie. Filming was then set to begin in March 2008, while in April 2007, Singer, Michael Dougherty and Dan Harris were still working on the story, and Peters hoped to have a script by the end of the year, with pre-production to start in January or February 2008.
Singer then announced that filming would begin in summer 2008, while Variety reported in October 2007 that Dougherty and Harris left in favor of other career opportunities. The release date was then moved to 2010 because of the 2007–2008 Writers Guild of America strike. Despite various reports that Singer was no longer directing, and the film was in search of writers after Dougherty and Harris' departure, Singer denied the reports, saying the film was in the early development phase. Routh has stated that he expected filming to begin in early 2009 for a '10 release. However, with Warner Bros. deciding to make a reboot, Singer left the sequel in favor of directing a film adaptation of Battlestar Galactica.
Reboot
In June 2008, Mark Millar claimed to have approached Warner Bros. on restarting the franchise, hoping for a 2011 release. A very well-known American action director (later revealed to be Matthew Vaughn) asked Millar to "team up with him and his producer to make a pitch." However, Millar later clarified his comments: "[...] you have to wait and see if Bryan [Singer] is going to do any more. You can't just go in there and nick a project off a guy. If Bryan ends up standing back and goes to move on and do something else, we'll be in there like a shot." His idea is to have an epic 8-hour Superman trilogy, each released a year apart, similar to the Lord of the Rings. Millar compared it to the Godfather trilogy, in which it will chronicle the entire life of Superman, from the early days of Krypton to the finale where Superman loses his powers as the sun starts to supernova. However, Millar has revealed that they are not involved yet.
In July 2008, Legendary Pictures and Warner Bros. were listening to various screenwriters to pitch their solutions for a second installment. Singer was still attached, while busy with post-production on Valkyrie. Comic book writers Grant Morrison, Geoff Johns, Mark Waid and Brad Meltzer also pitched their ideas for a reboot. Morrison stated, "I told them, it's not that bad. Just treat Superman Returns as the Ang Lee Hulk." Waid said, "The Incredible Hulk has proven the audience will forgive you and let you redo the franchise."Morrison's idea was similar to his work on All Star Superman, while Waid's was akin to Superman: Birthright.
In August 2008, Warner Bros. suggested to reboot the film series. Studio executive Jeff Robinov plans to have the film released either by 2010 or 2011, explaining "Superman Returns didn't quite work as a film in the way that we wanted it to. It didn't position the character the way he needed to be positioned. Had Superman worked in 2006, we would have had a movie for Christmas of this year or 2009. Now the plan is just to reintroduce Superman without regard to a Batman and Superman movie at all." Paul Levitz says that Brandon Routh is still set to return as Superman.
With the financial and critical success of The Dark Knight, Warners said of the reboot Superman film, "We're going to try to go dark to the extent that the character allows it."Legendary Pictures president Thomas Tull added that "Superman needs a powerful antagonist, a worthy opponent," wanting to evoke Superman as an "angry God".
Paul Levitz stated in an interview that Batman holds the key to the Superman reboot. He elaborated, "Everyone is waiting for Nolan to sign on for another Batman, once that happens, the release date for Superman and all other future projects will follow." In February 2009, McG, who previously planned to direct Superman: Flyby, expressed interest in returning to the Superman franchise.
August 2009 saw a court ruling in which Jerry Siegel's family recaptured the rights to Superman's origins and Siegel's copyright in Action Comics 1, while the Shuster estate had also won a court ruling similar to the Siegal case. It was ruled that Warner Brothers and DC Comics still retain ownership of certain aspects of Superman's character that appeared outside of the original Action Comics 1, such as the S-shield logo, the name of the Daily Planet Newspaper, the character of Jimmy Olsen, most of Superman's villains (including Lex Luthor), and Superman's established set of powers (including flight). In a related ruling, a judge ruled that Warner Brothers did not owe the families additional royalties from previous films, however if they do not begin production on a Superman film by 2011, then the Shuster and Siegel estates will be able to sue for lost revenue on the unmade film.
Warner Bros. have announced that they intend to have the Man of Steel back in theaters for the 2012 holiday season.
Christopher Nolan
Rumors began to circulate in February, 2010 that director Christopher Nolan (Batman Begins, The Dark Knight) was being brought on board to oversee the Superman franchise and help bring the Man of Steel back to the silver screen.
In March, 2010, LA Times writer Geoff Boucher spoke with Nolan and received some confirmation that the rumors were indeed true.
While Nolan wass pleased with the excitement stirred, like the magicians in his 2006 film "The Prestige," he saw no value in revealing all of his tricks before the curtain goes up. Still, he wanted to answer some of the early questions about his plans for Superman — as well as his third visit to Gotham City. Here's as excerpt from the article:
[Christopher] Nolan said that he admired Bryan Singer's film (Superman Returns), especially the way it connected in to director Richard Donner's version of Superman and the first two movies starring Reeve. Nolan added, though, that this new movie will stand on its own.

"A lot of people have approached Superman in a lot of different ways. I only know the way that has worked for us that's what I know how to do," Nolan said, emphasizing the idea that Batman exists in a world where he is the only superhero and a similar approach to the Man of Steel would assure the integrity needed for the film. "Each serves to the internal logic of the story. They have nothing to do with each other."

Still, it was a frustrating moment in the Batman franchise that led to this new Superman revival. Nolan and David Goyer, a key collaborator on both Batman films, were at a story impasse on the third Batman film (which is now picking up steam as well) when, as a distraction, Goyer gave the filmmaker a daydream version of how he would tackle a story about the last son of Krypton.

"He basically told me, 'I have this thought about how you would approach Superman,'" Nolan recalled. "I immediately got it, loved it and thought: That is a way of approaching the story I've never seen before that makes it incredibly exciting. I wanted to get Emma Thomas and I involved in shepherding the project right away and getting it to the studio and getting it going in an exciting way."

Goyer is now writing the screenplay and Nolan is keeping it close to the vest.
Nolan and Thomas' movie-of-the-moment in 2010 was "Inception," which opened July 19 and starred Leonardo DiCaprio as a dream thief of sorts. The movie was the most complicated undertaking of Nolan's career — it was shot in six countries and tells a tale that flips between reality and three levels of dream-time.
Now that Inception has had it's theatrical run, Nolan and Thomas are ready to take on Superman and bring the character out of his his Fortress of Solitude and put him back in theaters by the 2012 holiday season.
Check out the complete LA Times article here.
Zack Snyder
In late 2010, Warner Bros. announced that director Zack Snyder (300, Watchmen, The Legend of the Guardians: The Owls of Ga'Hoole) would helm the next Superman movie.
At the time, a script was being penned by David S. Goyer (Batman Begins) based on a story conceived by Goyer and Christopher Nolan. Nolan, who took the Batman franchise to new heights and stunned audiences with his 2010 blockbuster "Inception", was announced as a producer for the film along with his wife and partner Emma Thomas. Charles Roven (The Dark Knight) was also announced as a producer along with Deborah Snyder, Zack's wife and producing partner.
Warner Bros. and DC Comics initially targeted the film for a holiday, 2012 release but later moved the premiere to June 14, 2013. At this same time, Legendary Pictures' Thomas Tull was announced as executive produce.
Henry Cavill
On January 30, 2011, Warner Bros. announced that relative unknown British actor Henry Cavill had been chosen to play Superman in the new film.
"In the pantheon of superheroes, Superman is the most recognized and revered character of all time, and I am honored to be a part of his return to the big screen," Snyder said in the newsrelease. "I also join Warner Bros., Legendary and the producers in saying how excited we are about the casting of Henry. He is the perfect choice to don the cape and S shield."
Cavill, 27, is best known for his starring role in Showtime's 'The Tudors' playing the character of Charles Brandon. He has also appeared in the 2007 fantasy film 'Stardust' as well as the 2011 adventure movie 'Immortals'. He was also previously in contention for the role of the Man of Steel in 2006's Superman Returns, which ultimately starred Brandon Routh.
There is still no official word from Warner Bros. or the Snyder camp to confirm or deny this recent report so please continue to take it with a grain of salt.
Diane Lane
In a March 3, 2011 report from Entertainment Weekly, Warner Bros. announced that actress Diane Lane (Secretariat) will play Martha Kent, the adoptive mother of Kal-El/Superman/Clark Kent.
Lane, 46, is the first actor to join the film since Henry Cavill, 27, was cast as the Man of Steel in January. "This was a very important piece of casting for me because Martha Kent is the woman whose values helped shape the man we know as Superman," Synder said in the release. "We are thrilled to have Diane in the role because she can convey the wisdom and the wonder of a woman whose son has powers beyond her imagination."
Kevin Coster
On February 21, 2011, Deadline.com reported that Kevin Coster was up for a possible role in the Superman reboot.
According to the article, "there was heightened interest in Kevin Costner for a key role in the Superman reboot" but it was unclear "exactly what role Costner is likely to play."
Latino Review would then post an update that, according to 'well-placed sources', Costner would indeed appear in the film as none other than Jonathan "Pa" Kent.
On March 17, 2011, Costner finalized a deal to join the growing cast of Zack Snyder's Superman reboot where he will indeed portray the Man of Steel's adoptive father.
The role has been portrayed by such actors as Glenn Ford in Richard Donner's "Superman: The Movie" and more recently by Jon Schneider in the popular "Smallville" tv series which will end it's ten year run in May.
Costner is now the third actor to be officially signed to the film following the announcement of Henry Cavill as the Man of Steel and Diane Lane as Martha Kent, Superman's adopted Earth mother.
Amy Adams
On March 27, 2011, Zack Snyder announced that he had found his Lois Lane for the upcoming Superman reboot.
The LA Times reported that Snyder phoned actress Amy Adams while on his 'Sucker Punch' press tour in Paris to tell he that she had landed the role of the Daily Planet journalist.
"There was a big, giant search for Lois," Snyder said. "For us it was a big thing and obviously a really important role. We did a lot of auditioning but we had this meeting with Amy Adams and after that I just felt she was perfect for it."
Snyder went on to state that the role is "a linchpin" to the project and that he considers it essential that Lois arrives on screen in 2012 with contemporary appeal and spirit.
"It goes back to what I've said about Superman and making him really understandable for today. What's important to us is making him relevant and real and making him empathetic to today's audience so that we understand the decisions he makes. That applies to Lois as well. She has to be in the same universe as him [in tone and substance]."
Adams was recently nominated for an Academy Award Academy Award nomination for her work in "The Fighter." She has also had memorable roles in "Night at the Museum: Battle of the Smithsonian" as Amelia Earhart and in "Enchanted" as the lead role of Giselle.
Michael Shannon
On April 10, 2011, Warner Bros. announced that actor Michael Shannon had been cast as General Zod in Zack Snyder's Superman reboot.
"Zod is not only one of Superman's most formidable enemies, but one of the most significant because he has insights into Superman that others don't. Michael is a powerful actor who can project both the intelligence and the malice of the character, making him perfect for the role," Snyder said.
Shannon recently received an Oscar nomination for best supporting actor for his performance in "Revolutionary Road" as a mentally-troubled man.
General Zod was previously portrayed by Terrence Stamp in "Superman: The Movie" & "Superman II" and more recently by Callum Blue on the hit tv series Smallville.
Shannon, repped by CAA and Byron Wetzel Management, will next be seen in Sony Pictures Classics' "Take Shelter" from director/writer Jeff Nichols.
Antje Traue
On April 27, 2011, Variety.com reported that German actress Antje Traue had joined the cast of Zack Snyder's Superman reboot, "Man of Steel".
Traue, whose first English language film was "Pandorum", will play the Kryptonian warrior Faora and form a villainous duo with General Zod (Michael Shannon).
There have been many versions of Faora since her comic book debut and Variety is currently uncertain which version Traue will portray.
"The first Faora was introduced in Action Comics 471 as a beautiful Kryptonian woman with an intense unexplained hatred for all men. She was an expert at the Kryptonian martial art of Horo-Kanu, which utilises pressure points on the Kryptonian body and made her a dangerous foe for Superman to fight in hand-to-hand combat. In fact, he was forced to flee from their first encounter.
"It's more likely that Traue will be playing the version of Faora that debuted in Action Comics 779 as an aide of Zod. That character was an orphan metahuman with the ability to disrupt molecular bonds, which allowed her to create a mutagenic virus that served as the lynchpin of Zod's plan."
Faora was the basis for the villianess Ursa in "Superman: The Movie" and "Superman: II" and has also appeared on Smallville.
Russell Crowe
On June 15, 2011, Variety.com reported that actor Russel Crowe was in negotiations with Warner Bros. to play Superman's Kryptonian father.
With production set to start in August, Jor-El was one of the last roles to cast.
Marlon Brando was 54 when he appeared in Richard Donner's "Superman: The Movie" in 1978 and Crowe is 47. According to the Variety article, other names that auditioned for the Jor-El role include Sean Penn and Clive Owen.
Warner Bros. has yet to release an official comment in regard to this latest news so take it as pure rumor for now.
Julia Ormond
On June 23, 2011, Deadline.com reported that actress Julia Ormond was in negotiations to play Superman's Kryptonian mother, Lara Lor-Van.
Ormond has previously starred in such projects as "The Curious Case of Benjamin Button", "Temple Grandin" & "CSI: NY" and currently stars as Dr. Paula Gyson on "Law & Order: Criminal Intent"
Warner Bros. has yet to release an official statement to confirm whether or not Ormond is in negotiations at all so take it as pure rumor for now.
UPDATE: Julia Ormond has NOT been cast as Lara Lor-Van. The role has gone to actress Ayelet Zurer.
Christopher Meloni
On June 26, 2011, Deadline.com reported that long-time "Law & Order: SVU" co-star Christopher Meloni was in negotiations for a "major role" in Zack Snyder's Superman reboot, "Man of Steel".
At a recent gala at the New York based Public Theater, Meloni informed NYMag.com that he will be playing a general in the movie but, when pressed for more information about the role, stated that, "I can't tell you, or I'd have to kill you."
Meloni did however tell the magazine that he starts filming on the project at the end of August and will shoot his part over the course of five months in locations including Chicago, Vancouver, and Edwards Air Force Base.
Laurence Fishburne
On August 2, 2011, Entertainment Weekly reported that Laurence Fishburne has joined the cast of Zack Snyder's Superman reboot, "Man of Steel" and will be playing the role of Daily Planet Editor in Chief, Perry White.
Fishburne recently completed a two-year long run on the CBS series "CSI" as Dr. Raymond Langston and will now be stepping into a role previously portrayed by Jackie Cooper ("Superman: The Move" & it's three sequels) and Frank Langella ("Superman Returns").
Ayelet Zurer
On September 26, 2011, Deadline.com reported that actress Ayelet Zurer will star as Superman's Kryptonian mother Lara Lor-Van in Zack Snyder's upcoming franchise reboot, "Man of Steel".
Zurer has previously starred as the CERN scientist Victoria Vetra in "Angels and Demons" opposite Tom Hanks as well as the wife of Eric Bana's Mossad agent, Avner, in Steven Spielberg's "Munich". She also had a recurring role on the HBO series "In Treatment" and appeared in the 2008 thriller "Vantage Point".
Richard Schiff
On January 10, 2012, Variety.com reported that actor Richard Schiff has been cast as Dr. Hamilton in Zack Snyder's Superman reboot, "Man of Steel".
Schiff is best known for playing Toby Ziegler on the NBC television drama "The West Wing", a role for which he received an Emmy Award.
It remains to be seen if Sciff's character will be the same as that of Professor Emil Hamilton, who first appeared in first appeared in "Adventures of Superman #424" and later in episodes of "Lois & Clark: The New Adventures of Superman", "Superman: The Animated Series", "Justice League: Unlimited" and "Smallville".
Dylan Sprayberry
In January, 2012, IMDB.com listed actor Dylan Sprayberry in the role as a thirteen-year-old Clark Kent in Zack Snyder's Superman reboot, "Man of Steel".
According to his website, Sprayberry was born on July 7, 1998 in Houston, Texas and has starred opposite former Superman actor Dean Cain in the 2009 Movie of the Week, "The Christmas Gift" as well as appearances in "Land of the Lost" with Will Ferrell and "Old Dogs" with John Travolta.
The news of Sprayberry's role in the film has since been confirmed by his agent.
Jadin Gould
On January 23, 2012, the Superman Super Site received confirmation from Judy Landis of 'Landis - Simon Productions' that her client, Jadin Gould had been cast as a young Lana Lang in Zack Snyder's Superman reboot, "Man of Steel."
The young actress will portray the character as a thirteen-year-old teenager during Clark Kent's childhood years in Smallville.
Gould recently starred in the 2011 sci-fi film, "Battle Los Angeles" and has appeared on several tv shows including "iCarly", "The Mentatlist" and "Chuck".
Teaser Trailers
Coinciding with the release of "The Dark Knight Rises", Warner Bros. debuted the following teaser trailers for "Man of Steel" in theaters on Friday, July 20, 2012:
Official Website
Warner Bros. unveiled the official website for "Man of Steel" on Saturday, July 21st, 2012 which can be viewed at ManofSteel.com.
3D Announcement
On November 7, 2012, Warner Bros. Pictures officially announced that "Man of Steel" will also be featured in 3D when it flies into theaters next Summer. Here is the official press release:
Burbank, CA, November 7, 2012 — Warner Bros. Pictures and Legendary Pictures announced today that director Zack Snyder's upcoming action adventure "Man of Steel" will be presented in 3D in select theaters, as well as in 2D and IMAX®, so fans of the iconic superhero will be able to experience the much-anticipated movie in their format of choice.

Snyder stated, "The film is going to be a visually exciting experience in all formats: 2D, 3D and IMAX. Anticipating how audiences today embrace 3D, we designed and photographed the movie in a way that would allow 'Man of Steel' to captivate those movie goers, while respecting fans who prefer a more traditional cinematic experience. We've taken great measures to ensure the film and the story come first, and 3D is meant as an enhancement."

The film stars Henry Cavill in the role of Superman/Clark Kent, alongside three-time Oscar® nominee Amy Adams ("The Fighter"), Oscar® nominee Michael Shannon ("Revolutionary Road"), Academy Award® winner Kevin Costner ("Dances with Wolves"), Oscar® nominee Diane Lane ("Unfaithful"), Oscar® nominee Laurence Fishburne ("What's Love Got to Do with It"), Antje Traue, Ayelet Zurer, Christopher Meloni, Harry Lennix, Michael Kelly, Richard Schiff, and Academy Award® winner Russell Crowe ("Gladiator").

"Man of Steel" is produced by Charles Roven, Emma Thomas, Christopher Nolan and Deborah Snyder. The screenplay was written by David S. Goyer, from a story by Goyer & Nolan, based upon Superman characters created by Jerry Siegel & Joe Shuster and published by DC Entertainment. Thomas Tull, Lloyd Phillips and Jon Peters are the film's executive producers.

Warner Bros. Pictures presents, in association with Legendary Pictures, a Syncopy Production, a Zack Snyder Film, "Man of Steel." The film is slated for release on June 14, 2013 and will be distributed worldwide by Warner Bros. Pictures, a Warner Bros. Entertainment Company.