November 23, 2012: Tahmoh Penikett Confirms Casting in "Man of Steel"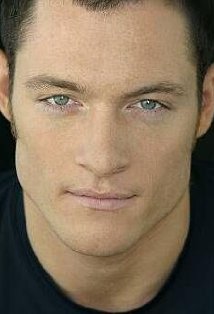 Actor Tahmoh Penikett has confirmed his casting in "Man of Steel" via his Twitter account.
Responding to a question about his character being named Henry in the film, Penikett stated, "I can't confirm or deny that's my character name but I am in the movie, yes."
The Superman Super Site first reported on Penikett's possible role in "Man of Steel" in August when an update on IMDB indicated that the former "Battlestar Galactica" actor would star in the film.
In the IMDB full-cast listing for "Man of Steel", Penikett was originally listed as playing a character in the Zack Synder Superman reboot by the name of Emerson. The casting was then updated to show that Penikett is actually playing a character named Henry Ackerdson.
What is interesting about the Ackerdson character is that he was previously featured, if only briefly, in the 2012 Warner Home Video animated feature-film, "Justice League: Doom." In the film, Ackerdson is shown as a recently fired White House journalist who is about to commit suicide by jumping off the roof of the Daily Planet building. When Superman arrives to talk him out of it, Ackerdson reveals himself to actually be Metallo in disguise who promptly shoots the Man of Steel with a Kryptonite bullet.
However, since Penikett has stated that he cannot give specifics on whether or not his character will indeed be Henry Ackerdson/Metallo, it remains to be seen who he will actually be portraying in "Man of Steel" or if Metallo will make an appearance in the film at all.
"Man of Steel" stars Henry Cavill, Amy Adams, Michael Shannon, Kevin Costner, Diane Lane, Laurence Fishburne, Antje Traue, Ayelet Zurer, Christopher Meloni and Russell Crowe.
The film opens nationwide on June 14, 2013.
Thanks to the Man of Steel Facebook fanpage for the lead on this story.