October 31, 2011: Cavill Talks How "Immortals" Prepped Him for Superman Role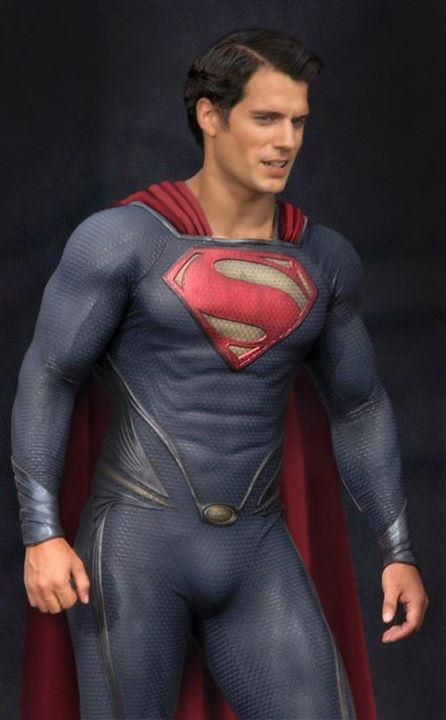 "Man of Steel" star Henry Cavill was among those present at the recent Los Angeles press mixer for his upcoming film, "Immortals".
During the course of the event, Cavill talked about how his experience with the "Immortals diet" and how that rigorous workout regime mentally prepared him for the work he would have to face for Superman.
"Any experience on an acting job is good experience because you can take it to the next [job]. The physical experience (on "Immortals") was obviously wonderful because it's prepped me for this ("Superman") physical experience. I've learned that when you go to this kind of level, it's no longer about the physical, it's more about the mental. It's about the will power to push yourself into that very dark place. You're standing next to the precipice, and you've got that weight on your shoulders, and you're only halfway through the workout and you need to push yourself off and just go into that big black hole and keep on pushing. "Immortals" prepped me for that emotionally and mentally... in the physical sense, if that makes sense. So, I'm very grateful for that."
When asked about how he wraps his mind around playing a character the scale of Superman, Cavill stated that, "You can't look at it from the external viewpoint because it can be crushing."
"You've got to go, 'Okay, I'm playing a role.' And if you approach it any differently from playing any other role - and I'm talking from the place of we approach any role with the same kind of dedication no matter what - if you approach it any differently than any other role then you're not going to do a good enough job. Because you'll be worried about what everyone is thinking as opposed to just acting. Which is what it is."
Cavill went on to add that working on "Man of Steel" has been "very hard work, exciting and fun, all of those things. I can't really say any more."
"Man of Steel" is scheduled to fly into theaters on Friday, June 14, 2013.
Alongside Cavill, the film also stars Amy Adams as Lois Lane, Russell Crowe as Jor-El, Ayelet Zurer as Lara Lor-Van, Kevin Costner as Jonathon 'Pa' Kent, Diane Lane as Martha 'Ma' Kent, Michael Shannon as Zod, Antje Traue as Faora, Sam Meloni as Colonel Hardy, Harry Lennix as General Swanwick, and Laurence Fishburne as Perry White.