August 28, 2012: EXCLUSIVE: Brett Ratner Joins List of Rumored Directors for "Justice League"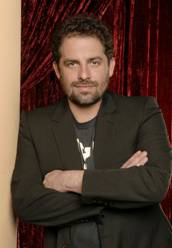 Every day it seems like a new name joins the shortlist of potential directors for Warner Bros. big screen adaption of the Justice League. Following recent rumors that Ben Affleck (who has since stated he is not involved with the project) and the Wachowski siblings are up for the directors chair, now comes word that Brett Ratner may wind up behind the camera on the blockbuster production.
Sources close to the project have informed the Superman Super Site that studio exec's, who are reportedly still far from a final decision on who will helm the Justice League film, are interested in Ratner as a possible contender for the role of director.
"The studio is very pleased with the work that Brett [Ratner] has done as a producer and director on past projects," states our sources. "They are now very interested in seeing what he can do with helping finally bring this group of iconic superheroes to the big screen!"
Ratner would certainly fit the criteria of someone with experience in directing a superhero movie as he has had prior experience with "X-Men - The Last Stand" (2006) and was also set to direct "Superman Returns" before Bryan Singer eventually took over directing duties.
Currently, the only project that could interfere with Ratner landing directing duties on Justice League is the possibility of a fourth "Rush Hour" film which is rumored to start production in 2013 with a 2014 release date.
Other than the announcement that a script is currently being written by "Gangster Squad" scribe, Will Beale, Warner Bros. has yet to release any further information on the status of the Justice League film.
Until such time that an official statement is made by the studio in regard to who will be directing the film, take this latest news as strictly rumor for now.