January 28, 2012: Actor Robert Gerdisch Rumored to be Young Whitney Fordham in "Man of Steel"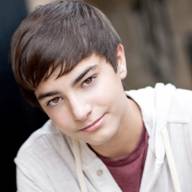 Another casting rumor has shown up on IMDB.com for Zack Snyder's Superman reboot, "Man of Steel".
According to the site, a young actor by the name of Robert Gerdisch has joined the cast in the role of Whitney Fordham.
Smallville fans will remember a character with the slightly different name of Whitney Fordman first being introduced as Lana Lang's boyfriend when the popular tv series first debuted in 2001.
The Superman Super Site has reached out to Gerdisch's agent to get confirmation on this latest casting rumor.
If this casting turns out to be true, Gerdisch will join actress Janice Gould as a young Lana Lang (age 13) and actor Dylan Sprayberry as a young Clark Kent (age 13).
There is also a rumor that actor Jack Foley has been cast as a young Pete Ross (age 13) but this casting rumor has also not yet been confirmed.
We will update this article once we hear back from Gerdisch's agent.
"Man of Steel" stars Henry Cavill as Clark Kent/Superman, Amy Adams as Lois Lane, Russell Crowe as Jor-El, Ayelet Zurer as Lara Lor-Van, Kevin Costner as Jonathon 'Pa' Kent, Diane Lane as Martha 'Ma' Kent, Michael Shannon as Zod, Antje Traue as Faora, Christopher Meloni as Colonel Hardy, Harry Lennix as General Swanwick, Laurence Fishburne as Perry White, Richard Schiff as Dr. Emil Hamilton, Dylan Sprayberry as Clark Kent (Age 13) and Janice Gould as Lana Lang (age 13).
Superman is scheduled to make his return to the silver screen on Friday, June 14, 2013.