Bob Holiday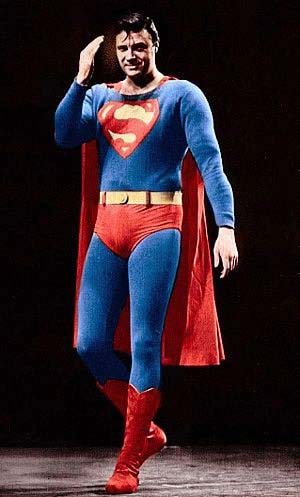 Born November 12, 1932, Broadway musical star Bob Holiday was the first and only actor ever to portray the Man of Steel on the Broadway stage, in the 1966 musical "It's a Bird, It's a Plane, It's Superman." Featuring music by Charles Strouse (composer of "Annie") and written by David Newman and Robert Benton ("Superman: The Movie" and "Superman II"), "It's a Bird, It's a Plane, It's Superman" was hailed by The New York Times' critic as "easily the best musical this season."
"Having played Superman was a special and lasting honor for me," recalls Holiday, today a leading home builder in the Poconos Lake Wallenpaupack Resort Area of Pennsylvania. "People still remember this show and tell me how much they enjoyed it. It's deeply rewarding because I have always been a Superman fan. I remember his debut in Action Comics, I enjoyed the radio series and the Kirk Alyn serials, and I was a George Reeves fan. It was a thrill when I got the part on Broadway and had the honor to work with the brilliant producer/director Hal Prince ('Cabaret,' 'Evita,') and the charismatic star Jack Cassidy (father of actor Patrick Cassidy on 'Smallville'). Superman is a positive and indelible part of American popular culture."
In 2003, Mr. Holiday performed several songs from his popular nightclub act at the 25th Annual Superman Celebration in Metropolis, Illinois. During his time on stage at the festival, he reminisced about his experiences flying and singing on the Broadway stage as Superman and also did a super-special number from the musical. Copies of his new book, "Superman on Broadway," were also available at the Celebration, as well as other unique souvenir items.