Aaron Smolinski 1974 -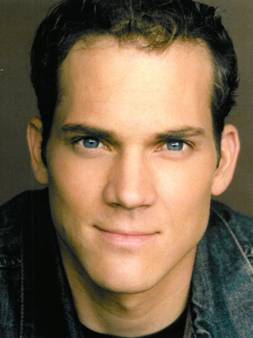 Aaron Smolinski made his acting debut at the age of 3 playing "Baby Superman" in Superman: The Movie (Lee Quigley played the role of baby Kal-El earlier in the film). He also appeared in Superman: II and played the boy by the photo booth in Superman: III. While growing up in Calgary, Alberta, Canada with his parents and brother, Aaron continued acting doing numerous commercials and movies. During this time, he had the opportunity of working with some great actors including Christopher Reeve, Glenn Ford, Richard Pryor, Louis Gossett, Jr., as well as some great directors namely Richard Donner and Richard Lester.
While attending primary school, Aaron enjoyed many sports including gymnastics, soccer and ice hockey. After moving with his family to southern California, Aaron gave up his acting career to pursue his love of gymnastics, his perseverance and tenacity resulted in the opportunity of competing in a couple of State finals and Junior Olympics. Later, Aaron and his family moved back to Calgary and he entered the University of Calgary to pursue a career in Child Psychology.
When Lonesome Dove filmed in the country surrounding Calgary, Aaron left University to pursue acting, his first real passion. Here he landed the job of being a stand in for the lead actor and appeared in numerous episodes. After the show wrapped its final season, Aaron decided to move to Vancouver where his career really took off. He appeared in several films, TV shows and made for TV movies including Outer Limits, MVP, Someone to Love Me, Wes Craven's Don't Look Down, Wishmaster 3, Ice Angel, Gallows Hill, Viper, JAG, Mysterious Ways, Someone To Love Me, Night Man, Poltergeist: The Legacy, Honey I shrunk the Kids: The TV Show and many others.
Aaron is currently living in Los Angeles and is married and has a 2 year old son. He is still acting and producing/directing and recently completed an independent movie called C.A.R.T.S.