November 21, 2013: Multiple Domain Names Registered for "Man of Steel" Follow-Up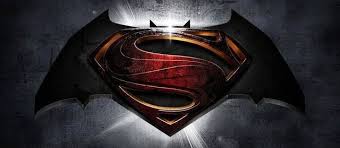 by Neil A. Cole
While various reports and rumors regarding the 2015 follow-up to "Man of Steel" continue to be revealed on an almost daily basis, Warner Bros. has yet to reveal what the official title of the film will actually be.
Following news earlier this year that a crew member in Los Angeles had reffered to the film as "Batman vs. Superman", it was automatically assumed that this was potentially what the film would wind up being titled.
However, now comes word from Fusible.com that the studio has registered the following domain names which hint at possible titles for the highly aniticpated film:
Man of Steel Battle the Knight
Man of Steel Beyond Darkness
Man of Steel Black of Knight
Man of Steel Darkness Falls
Man of Steel Knight Falls
Man of Steel Shadow of the Night
Man of Steel The Blackest Hour
Man of Steel The Darkness Within
Warner Bros. previously registered the domain name "SupermanvsBatman.com" so there is still a possibilty that this may ultimately be the official title of the film afterall.
The yet-to-be-titled follow-up to "Man of Steel" will hit theaters on July 17, 2015 and will feature Ben Affleck's debut as Batman/Bruce Wayne alongside returning stars Henry Cavill as Superman/Clark Kent, Amy Adams as Lois Lane, Diane Lane as Martha 'Ma' Kent, and Laurence Fishburne as Perry White.