Exclusive Interview with Stars Blaine Anderson and Brendan Taylor from "The Trials of Superman"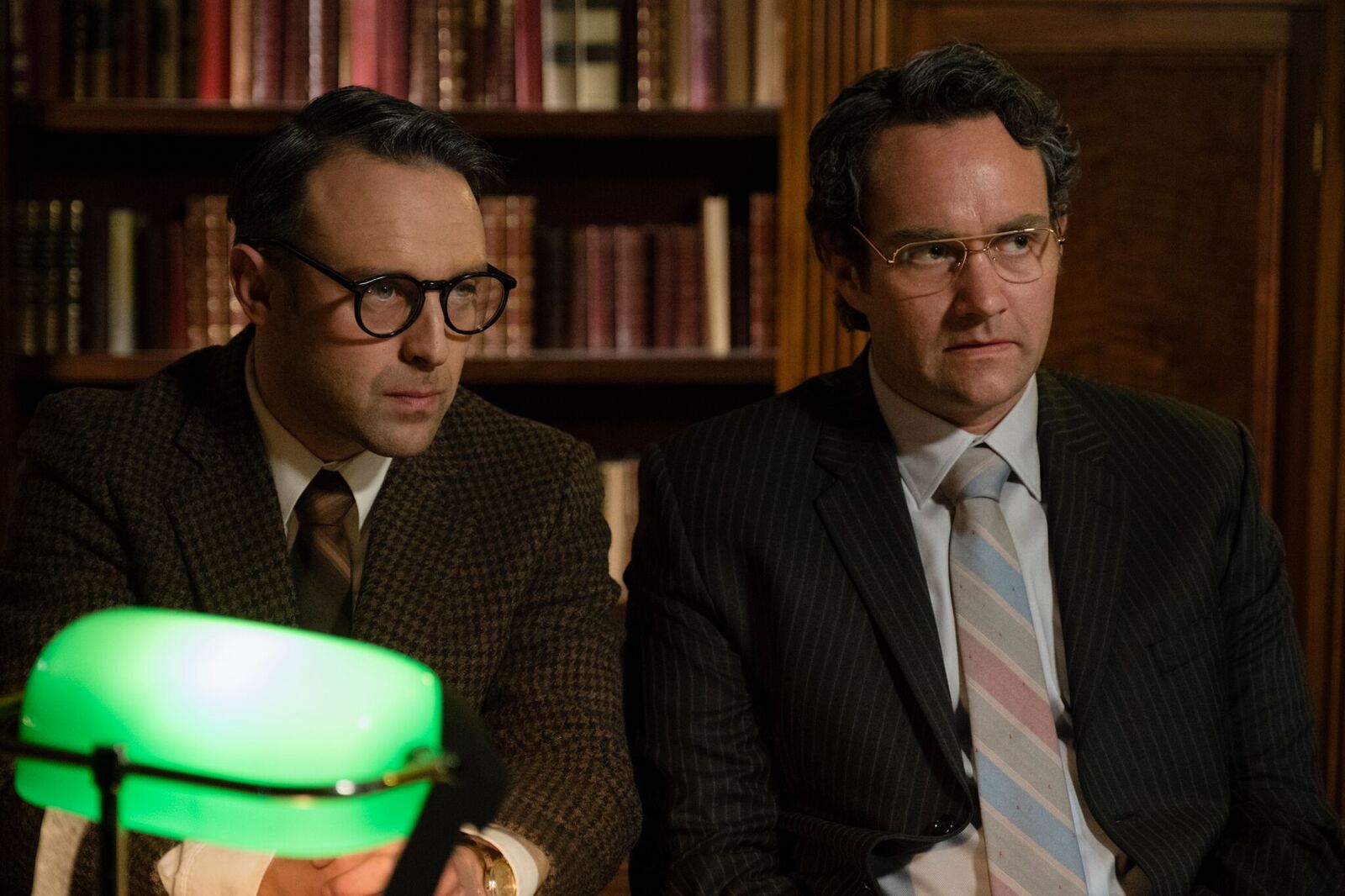 by by Neil A. Cole

The Superman Super Site recently had an opportunity to conduct an exclusive interview with Canadian actors Blaine Anderson and Brendan Taylor who will star as comic book legends Joe Shuster and Jerry Siegel in an episode of AMC's new series "AMC Visionaries: Robert Kirkman's Secret History of Comics".

The episode, entitled "The Trials of Superman", examines the comic book origins of Superman and the legal aftermath that plagued his co-creators. Check out our exclusive interview with Anderson (Joe Shuster) and Taylor (Jerry Siegel) below:

First off, can you please share with our readers a little bit of information about your careers in the entertainment industry and what first got you interested in pursuing acting?

Blaine Anderson: First off , thanks for having us! Well, I hated acting in high school, as it was mostly a goof-off fest. I was definitely not the class clown type, but after studying it after high school at some studios around town, there was a moment when I was doing my first experience on stage in a production of "Lone Star". I really lost myself in the moment and I've been in love with acting ever since.

Brendan Taylor: Well, I DID fall in love with acting in high school! I was a pretty shy kid, but drama class really helped me out of my shell. It was an "easy A" for me, but I didn't think it was a real thing to pursue as a career.

I went off to college to explore other interests, but found my way back to acting naturally. And now I keep busy in all aspects of acting: I co-produce and star in plays, act frequently in commercials, TV and Film, and I love coaching other actors as well.

How did you each first find out about AMC's casting call for "The Trials of Superman" episode and did you have any prior knowledge about Jerry Siegel & Joe Shuster?

Blaine Anderson: As most big projects roll through town, you rarely are given the knowledge of what the project is. After a few auditions, it became clear this was the story of the creators of Superman. In Canada, they had commercials called Heritage Minutes. Joe Shuster was Canadian-born, so there was a Heritage Minute about him and his drawing of Superman. It was my favourite one.

Brendan Taylor: Yeah, it came through as any other audition would. When I ended up auditioning several times for multiple characters in the series, I had a good feeling. Jerry was my favorite character to read for, so it worked out well! I knew of their story in brief, but not quite all the details about their famous struggle.

In preparing for the roles of the Siegel & Shuster, what research did each of you conduct in order to essentially become the co-creators of Superman?

Blaine Anderson: Well, we watched what little videos online there were of the two. We also read as much as we could, but we didn't have much time to prep, so we had to find these character fast.

Brendan Taylor: Yeah, we had to draw out as much info as we could from the many books and articles written over the years. We had many moments of improvisation during shooting so it helped to know their behaviors, tendencies, likes and dislikes, and accomplishments and failures. That really helped us be in the place we needed to be when going into shooting.

In "The Trials of Superman" episode, what can viewers expect to see and learn about Siegel & Shuster and their creation of the Man of Steel?

Blaine Anderson: I really didn't realize how much these two endured to get credit for their creation. Their lives were fascinating and their passion for Supermen didn't let them quit.

Brendan Taylor: Their tenacity and love of their creation is really inspiring; as if Superman, this fictional character, was bigger than them. They wanted the best for him, and for his fans and make sure he was, and remained what they had envisioned so long ago. And how the friendship and companionship of Jerry and Joe is at the center of it all.

When it comes to the Superman character in general, what has been your favorite interpretation of the Man of Steel on screen, television, or animation and why?

Blaine Anderson: Christopher Reeve is my favorite. He was so likeable! He stood tall and strong with a great sense of humanity as Superman. Then when he turned to Clark Kent, his bashful awkwardness and classic eyeglasses push won the hearts of many!

Brendan Taylor: Yup, I also have to go with Reeve. He had such a calm, kind, but authoritative quality about him. Like you have no option but to respect him - and his nerdy Clark Kent is really funny! To pull both off as an actor is not an easy task. I also think Henry Cavill is great. He really wears his heart on his sleeve, and it's important to show that vulnerability to play Superman.

If you could star as any superhero character, who would it be and why?

Blaine Anderson: Back before "Smallville" was around, I did audition to play Superman! I was in consideration for a very short time, but I lacked the 6"4 stature. I consider myself to have a kind humanitarian demeanour, but underneath there is a good solid anger that brews! So it would have to be Superman.

Brendan Taylor: Well, fun fact - for years, I was obsessed with Gambit from the X-Men. I think he's so badass; he's such a dark character, and not as noble as other superheroes. Playing edgier characters is really fun, and to play him in an origin story would be a dream come true!

Over the course of your acting careers, what would you say has been your favorite starring role and what other projects are each of you currently working on?

Blaine Anderson: Well to answer both of those questions - it would be my last feature, Residue. It's just been released on Netflix. I played the role of John Masters, a doctor who is losing his mind. Losing my mind on-screen was fun to do!

Brendan Taylor: It's really hard to pick one, to be honest, as I've played some great roles on screen and on stage. I used my height (6'5") to my advantage when I played Frankenstein's creature in a production of "Frankenstein" on stage. A truly fascinating, heart-breaking character to research. On the flip-side, one of my favorite TV roles I've played is Officer Doug on "Supernatural". He's a good-hearted mid-westerner with strong moral values and a whole lot of love for the people in his life.

Is there anything else you would like to share with our readers about your roles as Siegel & Shuster or anything in general?

Blaine Anderson: It was a pleasure and an honour to play Joe. Remember to be kind to others and fight for justice! #choosekindness

Keep up with me through my website at BlaineActor.com and at @BlaineActor on Facebook, Instagram, and Twitter.

Brendan Taylor: Truly honoured and humbled to portray these characters, and we hope people enjoy their story and learn something! Be dedicated. Dedication is the only guarantee for results. When you make a goal a priority in life, there's no option but success!

You can find me at @MrBrendanTaylor on Facebook, Instagram, and Twitter and Brendan-Taylor.com.

"The Trials of Superman" epsiode airs on Monday, November 20th at 10:00pm (EST) on AMC.