August 28, 2017: "Superman: The Movie" 40th Anniversary Cast Reunion Event Coming to Kansas City Comic Con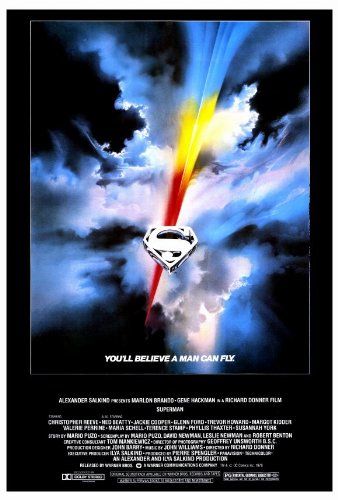 by Neil Cole

Coolwaters Productions, LLC and Kansas City Comic Con proudly present the official kick off tour of "You'll Believe A Man Can Fly! Celebrating the 40th Anniversary of Superman: The Movie".

In December 1978, children and adults the world over were re-introduced to the Man of Steel, a.k.a, Superman, via the spectacular imagination and genius of director Richard Donner when he helmed and released "Superman-The Movie", starring Christopher Reeve as our beloved hero and bumbling Daily Planet newspaper reporter!

The tagline, "You'll Believe A Man Can Fly", was a true understatement as moviegoers were treated to some of the most amazing special and practical effects of the time, and witnessed Superman take flight, thanks to the ingenuity and dedication of the amazing cast, crew, producers, writers, special effect wizards, and gifted director. Both audiences and critics left theaters in amazement after experiencing the most celebrated Superhero - created by Joe Shuster & Jerry Siegel - come to life in a way he had never been brought to the silver screen before!

2018 marks the 40th anniversary of "Superman: The Movie", a landmark classic movie that today is considered the best incarnation of the character since his creation in 1938 and an inspiration for all modern Superhero movie directors.

Kansas City Comic Con is pleased to welcome panel hosts Derek Maki (Coolwaters Productions, LLC) and Jim Bowers (Capedwonder.com) for a very special two-hour "Superman: The Movie" 40th anniversary reunion presentation/panel, featuring celebrity guests Margot Kidder (Lois Lane), Sarah Douglas (Ursa), Jack O'Halloran (Non), Aaron Smolinski (Baby Clark Kent), Jeff East (Young Clark Kent) and via SKYPE a special rare live video appearance by actress Valerie Perrine (Miss Eve Teschmacher).

Stay tuned for an update on a special VIP package to be offered at the event that will include autographs, photo ops, priority seating and more!

The Kansas City Comic Con takes place November 10th - 12th at the Kansas City Convention Center's Bartle Hall in Kansas City, MO.