August 3, 2017: Sarah Douglas Attending Comic Con Amsterdam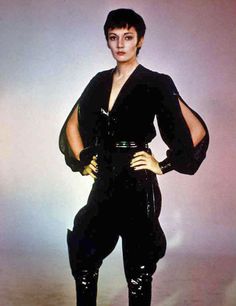 by Neil Cole

Actress Sarah Douglas will be appearing as a featured guest at the upcoming Comic Con Amsterdam which takes place September 2nd & 3rd at the RAI Exhibition & Convention Centre in Amsterdam, Netherlands.

Douglas is best remembered for her breakout role as Ursa in both Superman: The Movie (1978) and Superman: II (1980). And with good reason. For generations of audiences, this career-defining role helped bring in a slew of roles that took Sarah from her home-town of Stratford Upon Avon in England to the bright lights of Hollywood where she either starred in, or featured prominently, in a wide variety of high profile films and television shows, ranging from Conan The Destroyer (1984) alongside Arnold Schwarzenegger, Return of Swamp Thing (1989) with screen legend Louis Jordan, hit show Falcon Crest for 2 seasons, the sci-fi classic mini-series V: The Final Battle (1984) and fan favourites Stargate SG1, Babylon 5, Remington Steele, and Magnum P.I.

Throughout the first decade of this century, Douglas has repeatedly appeared on the UK stage and tv, earning critical praise for her performances on the Open Air Shakespeare Tour and, more recently, in 2012 in The Hallowe'en Sessions. In addition, she is often to be found making guest appearances world-wide at conventions, something the actress feels is "a must" so she can remain connected to her fans.

For more information on the two-day convention, please click here.