July 26, 2015: "Batman v Superman" Featured in Empire Magazine
by Neil A. Cole
The latest issue of Empire Magazine offers an in-depth look at "Batman v Superman: Dawn of Justice" including the following new cover image featuring Ben Affleck as the Dark Knight and Henry Cavill as the Man of Steel: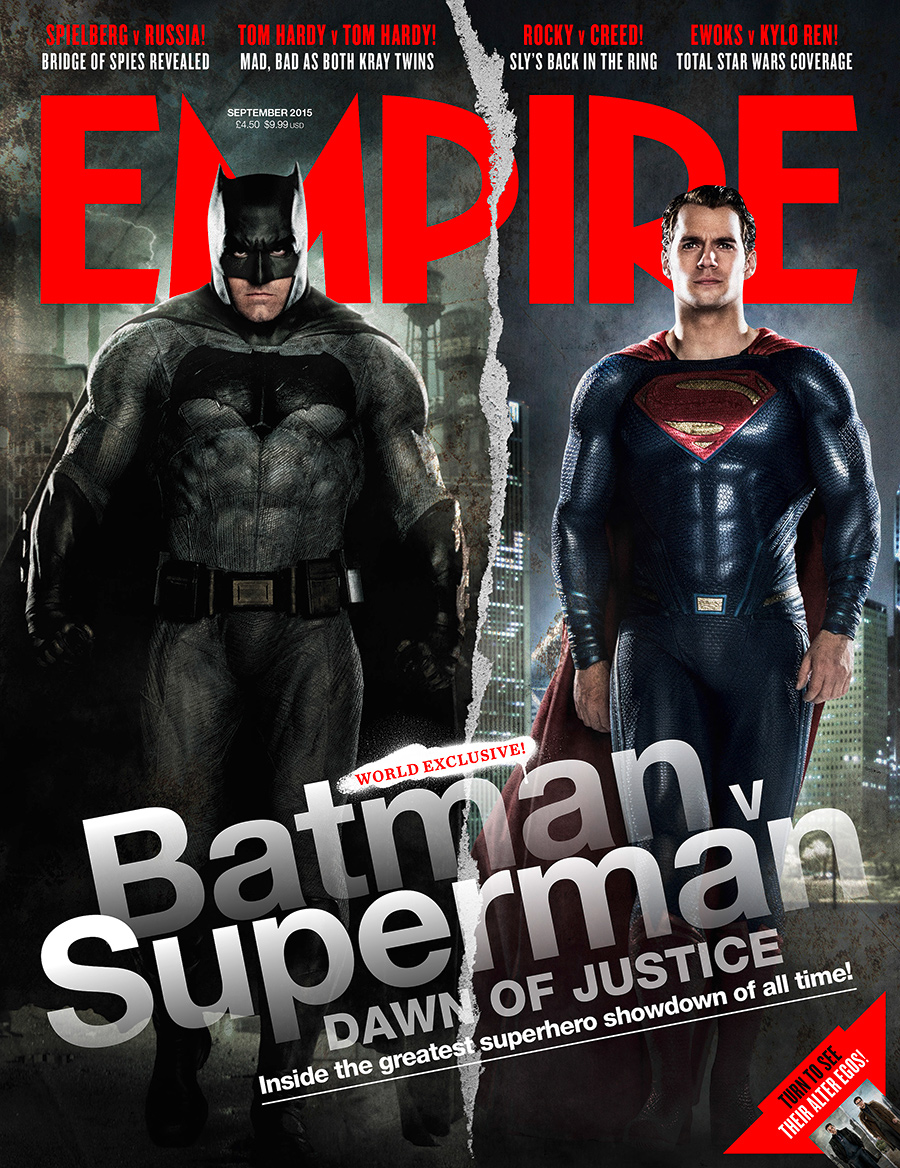 Ben Affleck's Dark Knight is pictured against a murky and distinctive Gotham cityscape. "There is just this gravitas to Batman," director/producer/franchise oversees Zack Snyder stresses in our cover feature. "He is operatic." And Superman? " In this movie, everyone has split into different directions as to how they feel about this alien," explains Henry Cavill. "Some people love him, some hate him. Other people fear him. Is he a tyrant?"
"Batman v Superman: Dawn of Justice" opens March 25th, 2016 in theaters and select IMAX locations nationwide.
Source: Empire Magazine