May 13, 2017: Six Flags Over Georgia Debuts "Justice League: Battle for Metropolis" 4D Ride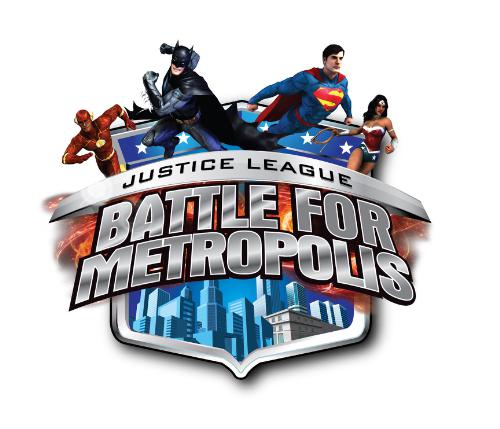 by Neil Cole

Six Flags Over Georgia in Atlanta, GA have officially debuted thier latest attraction "Justice League: Battle for Metropolis" which combines 3-D video with 4-D special effects and animatronics.

This weekend, visitors to the park who buy a special T-shirt for $15.99 will receive a wristband that will let them ride the new attraction which doesn't officially open until May 26th.

Engaging in a full-sensory journey on JUSTICE LEAGUE: Battle for Metropolis, guests will tag alongside BATMAN™, SUPERMAN™, WONDER WOMAN, THE FLASH and GREEN LANTERN against Lex Luthor, The Joker and his henchmen. The interactive attraction features:
A 22,000 square foot HALL OF JUSTICE to house this full-sensory thrill ride;
A 4D ride experience with wind, fire, mist and fog effects, plus life-like animatronic characters;
A dramatic fight as the JUSTICE LEAGUE Reserve Team travels through laughing gas and flames in 10 high-intensity scenes;
One of the first-ever virtual loops, giving riders the feeling of going head over heels;
High definition 3D animation that fully immerses riders into the city of Metropolis;
All-new, Unreal 4 Gaming engine; and
6-passenger vehicles with multi-degrees-of-freedom to transport riders through all the exciting twists and turns without limitations.
The amazing thrill ride was recently named by USA Today readers as one of the Top Ten New Amusement Park Attractions of the year and was most recently awarded the Brass Ring for "Best New Product in the World" by the International Association of Amusement Parks and Attractions.
Season passholders will also receive a special preview opportunity to ride "Justice League: Battle for Metropolis" throughout the day on May 20th and 21st.