May 11, 2017: Dean Cain In, Erica Durance Out at Superman Celebration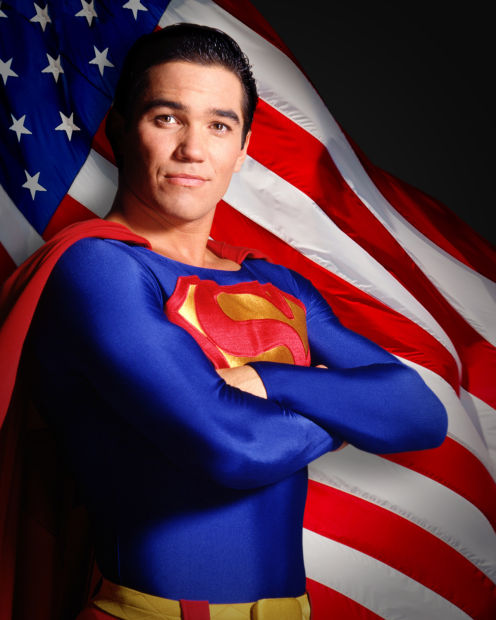 by Neil Cole

Due to scheduling conflicts, former "Smallville" actress Erica Durance will not be appearing at the upcoming 39th annual Superman Celebration in Metropolis, IL.

However, the Celebration Committee has announced that actor Dean Cain has now stepped in and will be returning to Metropolis to meet fans during the festival on Saturday, June 10th!

Cain is best remembered for his starring role as Superman/Clark Kent on the 1990's hit tv series, "Lois & Clark: The New Adventures of Superman." He has also appeared on such popular television shows as "Grapevine," "A Different World," "Beverly Hills, 90210," and the TBS series "Ripley's Believe It or Not!".

In 2015, Cain joined to cast of the popular TV series "Supergirl" in which he plays Jeremiah Danvers - foster dad of the title character - who was thought to have been deceased for many years but was recently revealed to be alive and well.

The 39th Annual Superman Celebration will be dedicated to the memory of Noel Neill, who portrayed Lois Lane in the "Adventures of Superman" television series. Neill was a repeat guest to the Superman Celebration for many years and was even given the title "First Lady of Metropolis" when a statue of her portraying Lois Lane was revealed in her honor. Neill passed away in July of 2016.

The Superman Celebration kicks off at 5PM on Thursday June 8th and runs through 2pm on Sunday June 11th. Many special events are planned for this year's Celebration including musical entertainment, a carnival, Superman Celebrity Autograph and Q & A Sessions, and the Heroes & Villains Costume Contest. Also, planned for this year, is the return of the Hollywood Ball, in memory of Noel Neill.