April 30, 2017: Super Museum Supergirl Section Re-opens Following Storm Damage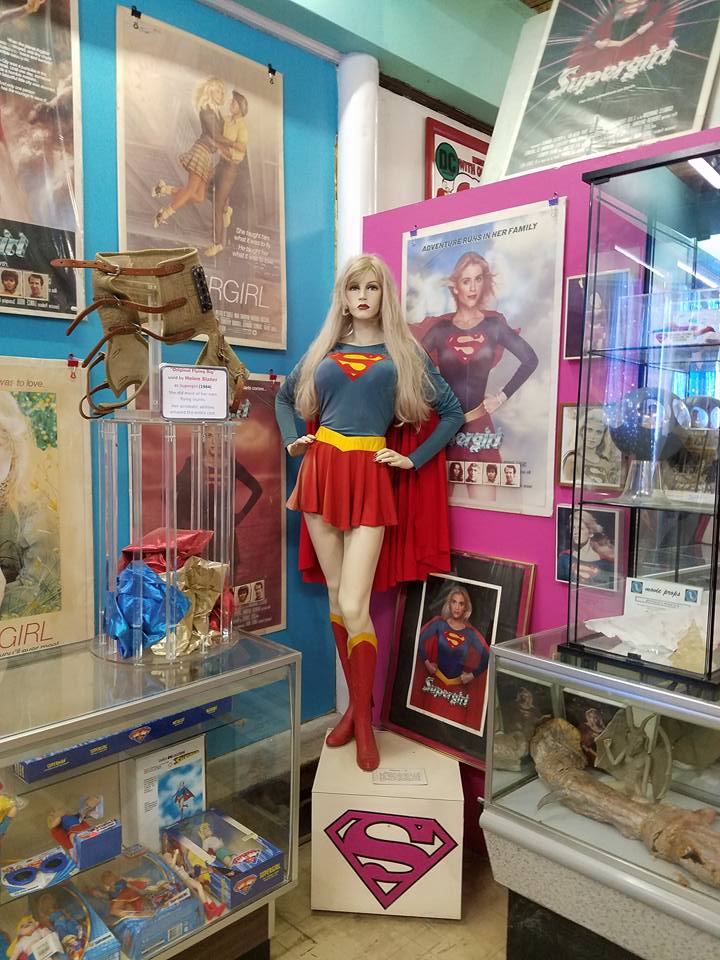 by Neil Cole

The Supergirl Section of the World Famous Super Museum in Metropolis, IL has officially re-opened following extensive repairs due to storm damage suffered back in early March.

"Straight-line winds came through around 4:00am and blew out the window in the Supergirl section," stated Super Museum curator Morgan Siebert following the severe storm. "The original costume from 'Supergirl - The Movie' was knocked over and some of the posters & other items are very water damaged."

Both Morgan and her husband Adam have been hard at work ever since the storm came through to repair the Supergirl section. Repairs have included enclosing the wall where the window was blown out with sheetrock and drying out all the pieces of memorabilia that suffered water damage.

The repaired section has also been rearranged with a new layout allowing visitors to the museum to get an even better look at all the items from the 1984 Supergirl movie as well as various other peices related to the "Maid of Might".

The Super Museum features 20,000+ items from the life's work of Morgan's father, Jim Hambrick who has amassed one of the greatest collections of Superman memorabilia in the world. Read more about the museum at SuperMuseum.com.