April 16, 2017: Warren Beatty Talks Turning Down Role of Superman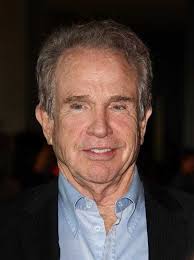 by Neil Cole

When production officially began on "Superman: The Movie", many well-known actors were initially considered for the lead role of the Man of Steel including Warren Beatty.

Ultimately, Beatty would turn down the role and the decision was made to cast an relatively unknown actor which would lead to Christopher Reeve winning the part; a role any fan will agree that he was born to play.

In a recent interview on the Graham Norton Show, Beatty briefly talked about the opportunity he had to play the iconic superhero and why he decided to pass on the part.

"I was offered it but I didn't think it was a good idea to put a comic strip into a movie," said Beatty. "They were insistent I think about it so I got my assistant to go out and buy me some long underwear."

"I put them on, looked at myself in a full-length mirror and picked up the phone to say, 'Just forget it!'".

In addition to Beatty, other actors tapped to play the role of Superman included Sylvester Stallone, Robert Redford, John Voight, and Patrick Wayne; son of screen legend John Wayne. Legendary boxer Muhammad Ali and singer Neil Diamond were also considered for the part.

Beatty's decision to pass on the role of Superman allowed him to star in and co-direct the hit 1978 fantasy-comedy "Heaven Can Wait" which would go on to be nominated for nine Academy Awards.