April 16, 2017: "Superman II" Actor Clifton James Passes Away at Age 96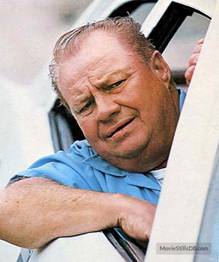 by Neil Cole

Actor Clifton James who played the role of a small town Sheriff in "Superman II" has passed away at the age of 96.

Fans will remember James' humorous appearance in the film alongside his deputy when they encounter General Zod, Ursa, and Non who proceeds to take one of the police car's red lights because it reminds Zod of the glow of Krypton's red sun.

James was also well known for playing the comic-relief role of Louisiana Sheriff J.W. Pepper in the James Bond films "Live and Let Die" and in "The Man with the Golden Gun". He also played a very similar character in "Silver Streak" and a more serious role in "The Reivers" opposite Steve McQueen in which played a mean, corrupt, bungling country sheriff.

Other prominent roles thoughout James' career included the district attorney who prosecutes Al Capone in the film "The Untouchables," a Navy master-at-arms in "The Last Detail" starring Jack Nicholson, and Chicago White Sox baseball team owner Charles Comiskey in the true story "Eight Men Out"; a drama about the corrupt 1919 Chicago White Sox.

James passed away on April 15th in Gladstone, Oregon from complications of diabetes. He was proceeded in death by his wife of 64 years, Laurie Harper who passed away in 2015.