March 13, 2016: Vintage Copy of "Superman #1" Sells for Half-Million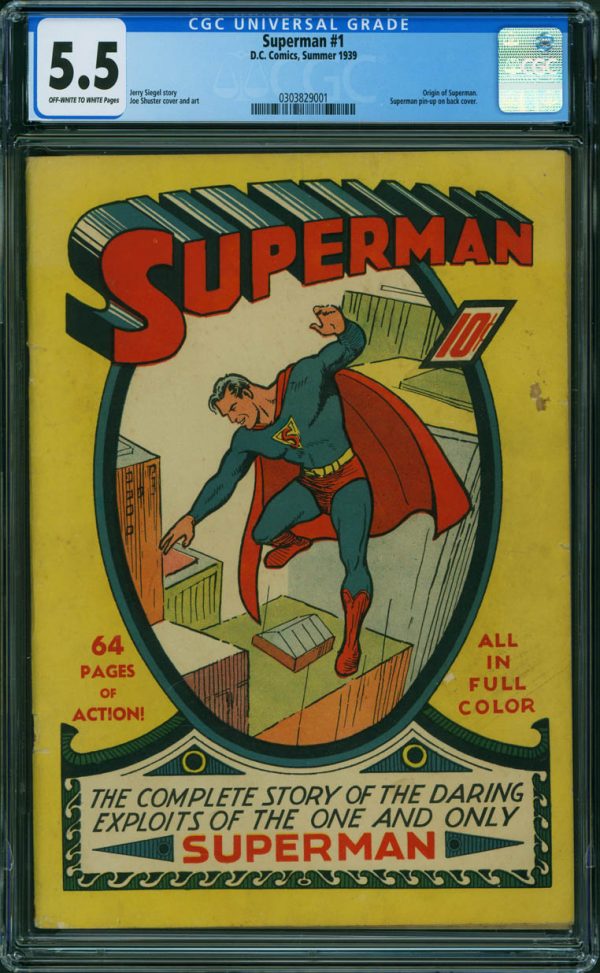 by Neil Cole

A rare copy of "Superman #1" with a CGC grade of 5.5 has recently sold for $507,500 through vintage comic & art auction and consignment site ComicLink; the highest price ever paid for a copy of the landmark comic in any condition.

Released in 1939, the comic was written and designed by Jerry Siegel and Joe Shuster and features the collection of Superman stories originally published in Action Comics #1-4 with the addition of four new pages. Originally conceived as just a one-shot issue, the title went on to help set the foundation of the DC Comics golden age.

The sale comes on the heels of the record $460,000 sale of Amazing Fantasy #15 in the grade of CGC 9.2, the top Silver Age issue brokered by ComicLink earlier this year.

"I encourage owners of high dollar comic books to get in touch with me in order to get top dollar and realize the highest return on their investment," stated Josh Nathanson, Founder and President of ComicLink. "The market is strong, and collector-investors are clamoring for key and high-grade Golden, Silver and Bronze Age comic books. On the flip side, hobbyists seeking rare, high dollar books like this one may reach out to me for exclusive purchasing opportunities. I have assisted top buyers in acquiring the best comic books for their collections since 1996, and applying my market knowledge to help collectors invest strategically is something I still enjoy doing."