March 7, 2016: "Superman: II - The Richard Donner Cut" Free Screening in Durham, NC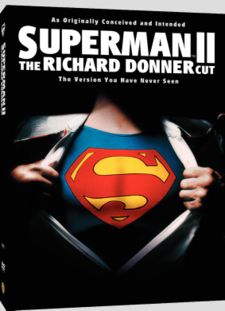 by Neil Cole

The Carolina Theatre in Durham, NC will host a special free screening of "Superman: II - The Richard Donner Cut" on Sunday, March 12th at 4:30PM as part of their "Fan Appreciation Day".

Unlike many "special edition" and "director's cuts" released over the years, "Superman: II - The Richard Donner Cut" is a very different film, despite both versions following roughly the same storyline. As much as half of the film contains never-before seen material filmed by Donner, including 15 minutes of Marlon Brando scenes as Superman's father Jor-El as well as numerous new Christopher Reeve and Margot Kidder scenes. Some of this "new" material has appeared in earlier extended television cuts. Some of the existing scenes were also replaced with alternative takes or footage from different camera angles. There are also several newly-filmed shots and many new visual effects. Richard Donner is credited as director of the film instead of Richard Lester. More than half of Lester's footage filmed for Superman II has been removed from the film and replaced with Donner footage shot during the original principal photography from 1977. Certain footage filmed by Richard Lester remains in sequences that were not shot by Donner (due to the halt in production for this film) for purposes of story cohesion. As a result, approximately 83% of the footage in the film is Donner's footage.

Tickets for the free screening will be available on a first come/first served basis with free popcorn available for all attendees.

For more information on the "Superman: II - The Richard Donner Cut" screening, please visit CarolinaTheatre.org.