Cleveland Superman Statue Installation Delayed Indefinitely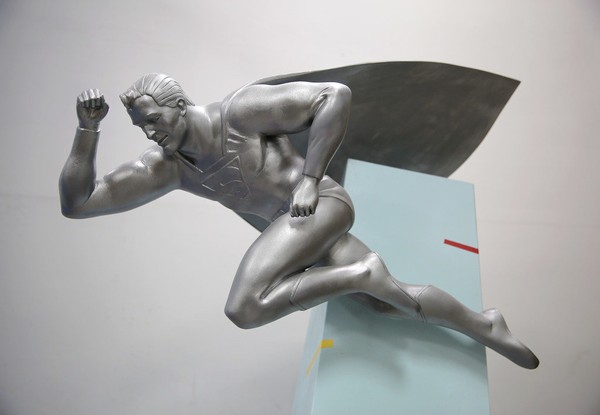 by Neil A. Cole

The installation of a larger-than-life Superman Statue in Cleveland, OH has been delayed indefinitely due to the statue's original site near the Rock and Roll Hall of Fame no longer being available.

According to Cleveland.com, the owner of the property, Cleveland developer Richard Pace - who is also a co-founder and former member of the Siegel and Shuster Society - has decided against allowing the Superman Statue to be placed at that location.

"The Superman statue is a priority," stated Statue Committee member and President of the Siegel & Shuster Society, Michael Olszewski. "Delays in finding out whether the project would be at the lakefront set us back a year. The new site will have to be high profile, accessible to the public and we would need a thumbs up from DC (DC Comics, the publishers of Superman comics). I'm confident when a new site is determined it will be even better than the original plans."

A few possible alternate site locations for the Superman Statue include University Circle or Edgewater Park. However, at this time, any discussions with officials at those locations have not yet taken place.

The 4,000-pound, 10-foot-long statue will be designed by sculpter David Deming and sit atop a steel column, measuring 36 feet from the base of the column to the highest point of the Man of Steel's body. A prototype of the statue is currently on display at the Cleveland Public Library through March 31st.