Warner Bros. Home Entertainment Re-Releases Superman Animated Titles on DVD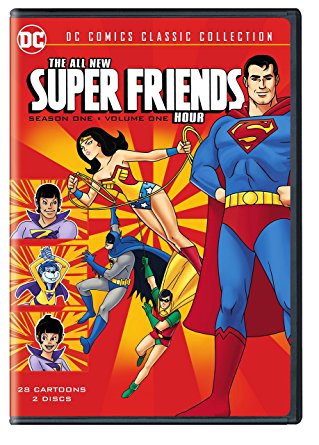 by Neil A. Cole

In celebration of Superman's 80th Birthday, Warner Bros. Home Entertainment will re-release a series of animated titles featuring the Man of Steel on all-new double feature and repackaged DVD's.

Celebrate Superman's birthday. Since his earth-shattering debut in 1938's ACTION COMICS #1, Superman has achieved mythic folk hero status. Rocketed to earth from the dying planet Krypton, baby Kal-El was raised on Earth by a kind-hearted farming couple. The Man of Steel soon became one of the most recognized and popular superheroes in all of pop culture, pushing past the printed page and emerging as an icon in all forms of media. A timeless inspiration, Superman continues to captivate audiences around the globe and remains the greatest and most identifiable Super Hero ever.

Animated titles will include:
Repackaged titles are scheduled to release on April 17, 2018 followed by the release of double feature titles on June 5, 2018.