New Signage to Welcome Visitors to the Official Home of Superman
by Neil A. Cole

Visitors to Metropolis, IL will soon be greeted by two new welcome signs which will be located on either side of town along East 5th Street and West 10th Street.

The new signs, pictured below, will feature the iconic Superman colors of red, yellow, & blue and state "Welcome to Metropolis - est. 1837 - Home of Superman":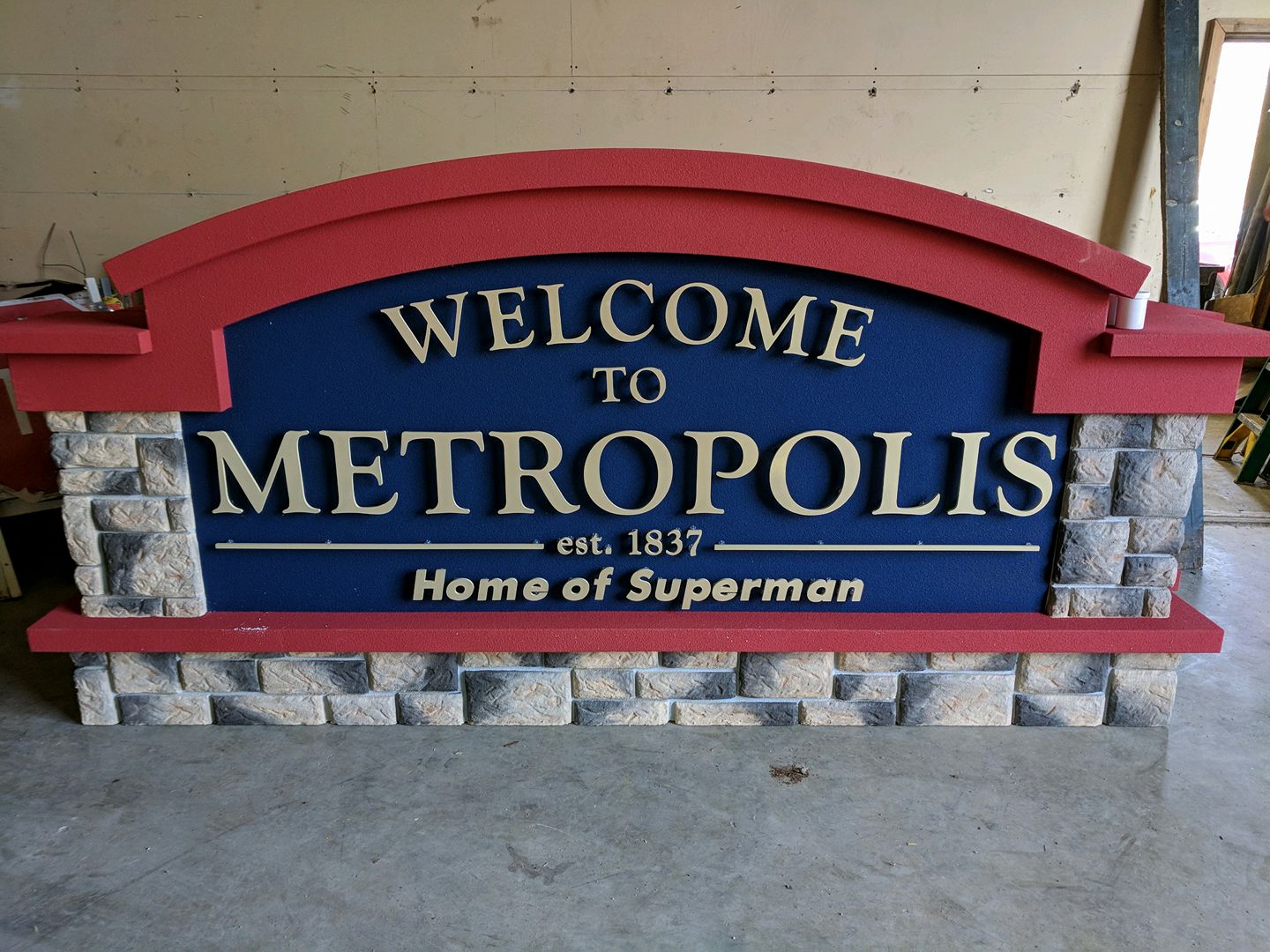 Metropolis is an All-American town that has been a must visit destination for Superman fans, since being authorized by National Periodical Publication (DC Comics) to become the adopted "Home of Superman" over 45 years ago, in the January of 1972.
Since then, Metropolis has become more than a comic fan Mecca. With world-renown events that celebrate the history, hunting and yes, even Superman, as well as an action packed casino and outdoor wonders that can take you through the Shawnee National Forest or even under water through a Boeing 727 Airplane, Metropolis is a town that has been added to many bucket lists.