Michael Landes 1972 -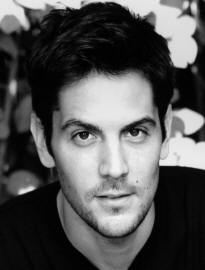 Michael Landes' was born in Brooklyn, New York on September 18, 1972. His first major break into television was at the age of 16 portraying Winnie Cooper's boyfriend Kirk McCrae on the "Wonder Years". This would ultimately lead to major roles such as Jimmy Olsen in season one of the long-running series "Lois & Clark" and the lead in the NBC comedy "Union Square". In addition, he was featured in recurring roles in "The Fresh Prince of Bel Air" with Will Smith. Landes also made numerous guest star appearances on a variety of popular television series, including "Providence," "Get Real," "The Drew Carey Show" and "thirtysomething. " In 1993, he was nominated for a Young Star Award for his gripping performance in "Please, God, I'm Only Seventeen". Some of his recent projects include "Final Destination 2", the drama series "Special Unit 2" for UPN and MGM's Hart's War, starring Bruce Willis and directed by Gregory Hoblit.
Landes produced and starred in the feature films The Gentleman from Boston and Getting Personal. He also starred opposite Jennifer Aniston in Dream for an Insomniac, and opposite Sandra Bullock in When the Party's Over.
He has starred in many other made-for-television movies, including Danielle Steel's "No Greater Love," Rescuers: Stories of Courage" and "Max Knight: Ultra Spy. "