August 31, 2017: "Justice League Mortal" Would Have Featured Epic Wonder Woman & Superman Fight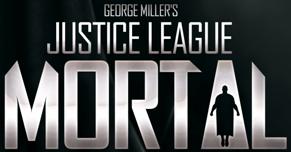 by Neil Cole

In a recent interview with MTV's Josh Horowitz for the Happy Sad Confused podcast, actor Jay Baruchel talked about his role as the villain Maxwell Lord in the failed "Justice League Mortal" film and revealed details about a major fight scene between Wonder Woman and Superman.

"There was a scene where Maxwell Lord brainwashes Clark and all of a sudden has Superman as a weapon," stated Baruchel. "I turn him into full red-eye Superman, and then there's this big ass fight between him and Wonder Woman, where he breaks her f—ing wrists and sh–."

"Justice League Mortal" was set to be directed by George Miller with a release date set for 2009 but the project ultimately died thanks in huge part to the Hollywood writer's strike.

In addition to Baruchel the film was set to star Megan Gale as Wonder Woman, Armie Hammer as Batman, DJ Cotrona as Superman, Adam Brody as The Flash, and Common as Green Lantern.

Check out the full interview here.