August 30, 2010: Costumed Characters Planning Protest at LA City Hall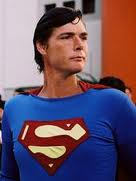 by Neil Cole
The individuals that used to dress as Superman, Batman, Yoda & various other costumed characters and congregate near Grauman's Chinese Theater in Hollywood are planning to join forces for a protest at the Los Angeles City Hall.
The protest is in response to LAPD officers responding to reports at the end of May of violent confrontations between competing costumed superheroes and aggressive tip-soliciting from tourists which reslulted in officers removing (and sometimes arresting) the characters one by one.
"LAPD thinks that Hollywood is doing fine without us," says protest organizer Christopher Dennis (aka Superman). "We're trying to get together all the costumed characters and fight..."
Dennis was able to track down most of his fellow performers after posting a minute long trailer on Craigslist TV urging them to join the planned protest.
Since weapons are not permitted at City Hall and could result in a police confrontation, organizers are asking participants to leave any props such as fake guns, swords and lightsabers at home.
The protest is scheduled for noon on August, 31st and producers of Craigslist TV plan to record the demonstration.