May 9, 2017: "Superman Day" Designation Considered by Ohio Legislature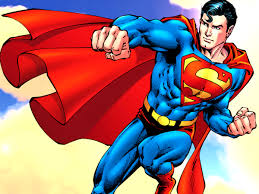 by Neil Cole

Ohio House of Representatives member Bill Patmon has introduced a bill before the Ohio Legislature which would designate June 12th as "Superman Day" in honor of the Man of Steel's co-creators, Jerry Siegel and Joe Shuster.

"The 12th day of June is designated as 'Superman Day' to recognize the Ohio birthplace of one of the creators of the superhero who stood for 'truth, justice and the American way,'" states Patmon in the bill. "For on this day, let it be known that Superman is faster than a speeding bullet, more powerful than a locomotive, able to leap tall buildings in a single bound. Look! Up in the sky! It's a bird. It's a plane. It's Superman."

Patmon represents Ohio's 10th district which includes the Glenville neighborhood where both Siegel and Shuster lived. He is a long-time supporter of the two and was instrumental in the passage of the Superman license plate legislation in 2013.

The "Superman Day" bill was first introduced by Patmon on March 25th and will receive a second reading in committee today before moving on to the General Assembly which will vote on the bill at a future time.

A previous "Superman Day" took place on April 18, 2013 when Cleveland Mayor Frank Jackson made the proclamation in celebration of the 75th anniversary of Action Comics #1 which featured the debut appearance of Superman.