March 27, 2014: First Annual Smallville Comic-Con Coming to Hutchinson, KS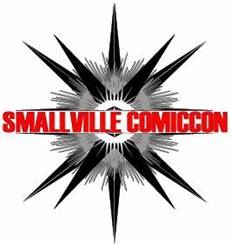 by Neil A. Cole
In 2013, a small grassroots campaign from Hutchinson, KS posed the question, "Is Hutchinson the real Smallville, Kansas?"
The interest and outpouring of support was tremendous which resulted in the Mayor issuing a proclamation declaring that for one day (June 21, 2013) the city would officially change its name to "Smallville." The day was a great success and now, one year later, the city is proud to announce the formation of the First Annual Smallville Comic-Con which will take place June 21 & 22, 2014.
Attending the inaugural festival will be "Smallville" stars Phil Morris (Martian Manhunter), Alaina Huffman (Black Canary), and Michael Coleman (Metropolis CSI Photographer, Bert Camp) as well as actor Aaron Smolinski (Young Kal-El - "Superman: The Movie") and professional cosplayers Danny Kelly (Superman), Heather Kelly (Supergirl), and Cara Nicole (Powergirl).
Featured artists scheduled to attend are Alfred Trujillo, Musetap Studios, Rick Stasi, Neo Edmund, Gerry Kissell, and Chip Reece. There will also be appearance by the General Lee from "The Dukes of Hazzard" and the DeLorean Time Machine from the "Back to the Future" trilogy.
The convention will take place on Saturday, June 21st from 9am - 7pm and Sunday, June 22nd from 10am - 5pm at the Kansas State Fairgrounds which is located at 2000 N. Poplar Street in Hutchinson, KS.
Advance tickets are $15 for a 2-day adult pass; $5 for a 2-day youth pass (ages 7 - 15); and $10 for a 2-day senior pass (ages 60+). Children 6 and under receive free admission.
For more information on the First Annual Smallville Comic-Con, please visit http://smallvillecomiccon.com.