March 6, 2016: McDonald's Philippines Featuring DC Superhero Girls & Justice League Action Happy Meals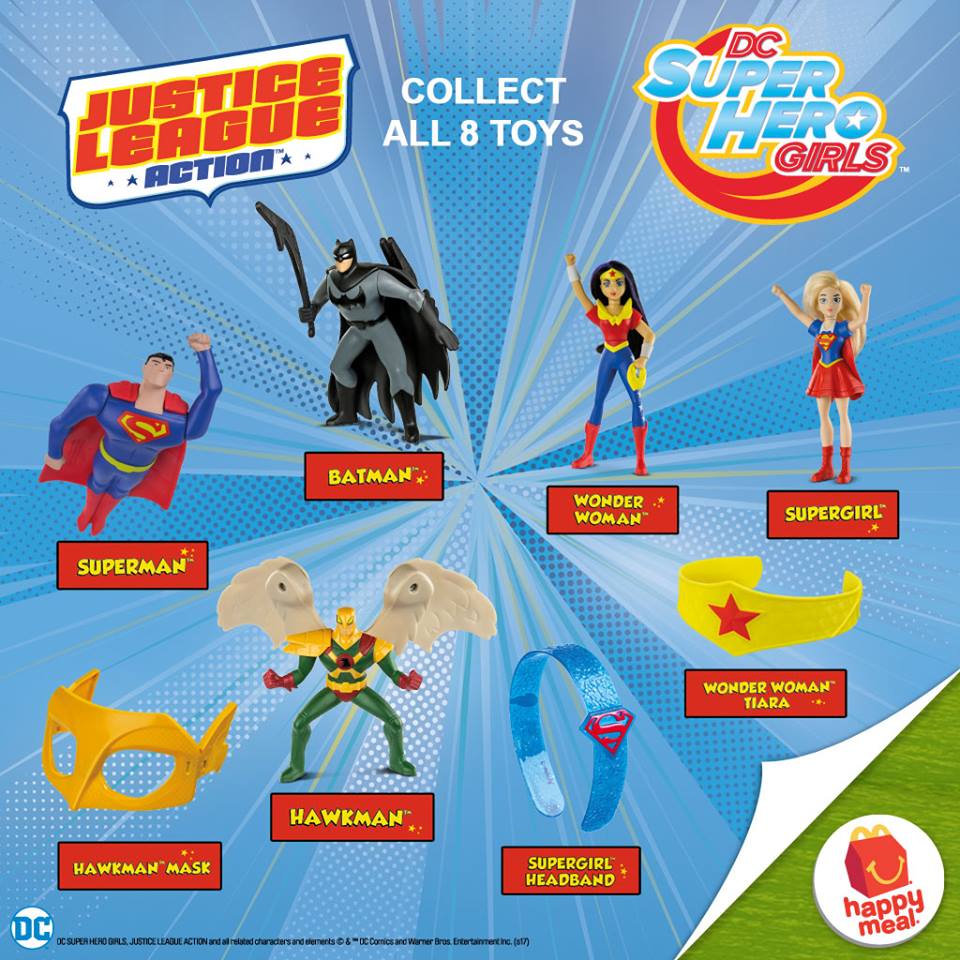 by Neil Cole

DC fans in throughout the Philippines can have an action-packed playtime experience with McDonald's new DC Girls and Justice League Happy Meal toys.

The set features iconic characters from the world-famous superhero franchises, including Superman, Batman, Hawkman, Wonder Woman, and Supergirl. Plus, gear up with exciting accessories like the Hawkman Mask, Wonder Woman Tiara, and Supergirl Headband.

Collect all eight DC Girls/Justice League toys, free with every purchase of a McDonald's Happy Meal. Customers can choose from a Cheesy Eggdesal or 1-pc Chicken McDo during breakfast hours and 1-pc Chicken McDo, 4pc Chicken McNuggets, Burger McDo or McSpaghetti during regular hours. Happy Meals come with a choice of fries or corn and orange juice for a delicious treat!

Bring out the hero in you or your kids with the latest McDonald's Happy Meal collection.