10th Annual Superman Super Site Meet & Greet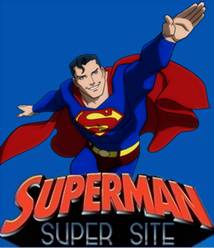 by Neil Cole



The Superman Super Site is proud to announce that we will be holding our Annual Meet & Greet event during the 2019 Superman Celebration in Metropolis, IL.

Our 10th Annual Superman Super Site Meet & Greet will take place at 11:30am on Friday, June 8th in the air conditioned comfort of Fat Edd's Roadhouse which is located in downtown Metropolis, IL at 323 Ferry Street; two blocks south of the world famous Superman statue on Superman Square.

Many thanks go out to Fat Edd's co-owners Darren Tockstein & Corey Bowman for allowing us to once again hold our event in their outstanding restaurant this year.

As in previous years, there will be door prizes given out with items ranging from discount coupons to area attractions & dining as well as various DC Comics themed collectibles and publications!

If you would be interested in attending, please

RSVP on our Facebook page

so we can get an idea of how many fans will be attending the Meet & Greet.

Thank you to everyone who attended our Meet & Greet in 2018 where we once again had a large turn out making it a truly a wonderful time. We look forward to seeing everyone again this year!
---