Peter Lupus 1932 -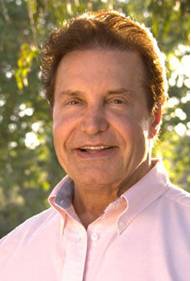 Peter Lupus is an American bodybuilder and actor, born in Indianapolis, Indiana, on June 17, 1932. He attended the Jordan College of Fine Arts at Butler University, where he also played football and basketball. Lupus graduated in 1954. He and his wife Sharon have a son, Peter Lupus III, who is also an actor.
In 1974, Lupus was hired by the US Army to appear in a series of commercials playing the role of Superman with the permission of "Detective Comics" (aka National Periodical Publications, now known as DC Comics).
He is best remembered, though, for the role of Willy Armitage on the original Mission: Impossible television series in the 1960s.[1] Armitage was the Impossible Missions Force's muscle man, featuring in nearly all episodes of the series. He initially played the strong, silent type, usually with very little dialogue. Late in the show's run during season five, the producers decided his character was superfluous and he was dropped to recurring status, appearing in a little over half of that season's episodes. Fan outcry and the lack of success in finding a replacement for his character resulted in his return to regular status the following season and getting a greater role in the stories, often assuming roles as a convict or thug. Only Lupus and Greg Morris sustained a regular role through the show's entire run, although Morris appeared in more episodes.
Other television work included a guest spot as Tarzan on Jack Benny's television show[2], a boxer with a glass jaw on The Joey Bishop Show, a caveman on an episode of Fantasy Island, and the recurring role of Detective Norberg on the short-lived sitcom Police Squad!. (The Naked Gun film series features the similarly named "Detective Nordberg", played by O.J. Simpson).
Lupus currently runs a nutrition company based in Scottsdale, Arizona. On July 19, 2007, 75-year old Lupus set a new world weight-lifting endurance record by lifting 77,560 pounds over the course of 24 minutes and 50 seconds at the Spectrum Club in El Segundo, California. This tops the record Lupus set five years ago in celebration of his 70th birthday.