Mark Millar Discusses Scrapped Superman Trilogy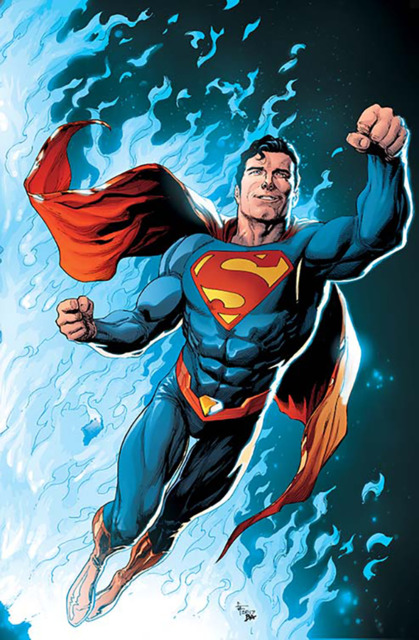 by Neil A. Cole

Back in 2008, comic book writer Mark Millar and director Matthew Vaughn approached Warner Bros. with a storyline pitch for a Superman trilogy which, unfortunately, was ultimately rejected by the studio.

Now, thanks to a recent interview with the El Fanboy Podcast (via JoBlo), Millar has broken his silence on the failed project and revealed some details about his and Vaughn's vision for the iconic superhero.

"It was actually a massive, uplifting, hopeful thing," Millar confirmed of their scrapped trilogy. "There's no point doing Superman unless you feel good. You should walk out of 'Superman' just feeling like a million dollars. You should feel great after a Superman film. The movie itself was going to be a big, vast fun epic. But Superman's got to be a laugh, as well."

Millar went on to confirm the rumors about Vaughn being courted by the studio to direct a sequel to "Man of Steel" even though he is pretty much unavailable due to other projects such as the spy thriller "I Am Pilgrim" and a third "Kingsman" movie.

"He and I are massive Superman fans," Millar explained. "I mean, we worship Richard Donner. We love the Christopher Reeve movies. He actually phoned me up a few months ago, and he said, 'Hey, listen, DC, they're very interested in me doing Man of Steel 2. Do you want to come in and do this?' And I was like, 'I'm exclusive to Netflix for years. We can't even have that conversation.' And he was like, 'Oh, man. What's the chances of this?' And then he kind of drifted away. And he's attached himself to a couple of things and all that. Y'know so, it's one of those things that might, I mean – if somebody phones Matthew up and offers him enough money it could all change tomorrow."

Warner Bros. had also reportedly considered Vaughn to helm the upcoming "Flashpoint" movie which will potentially reset the DC film universe via time travel. However, at this point Robert Zemeckis is currently the frontrunner to direct the film which will feature the return of Ezra Miller as Flash, Gal Gadot as Wonder Woman, Ben Affleck as Batman, and Jason Momoa as Aquaman.