December 10, 2012: Joe Letteri Talks Working on Early Portions of "Man of Steel"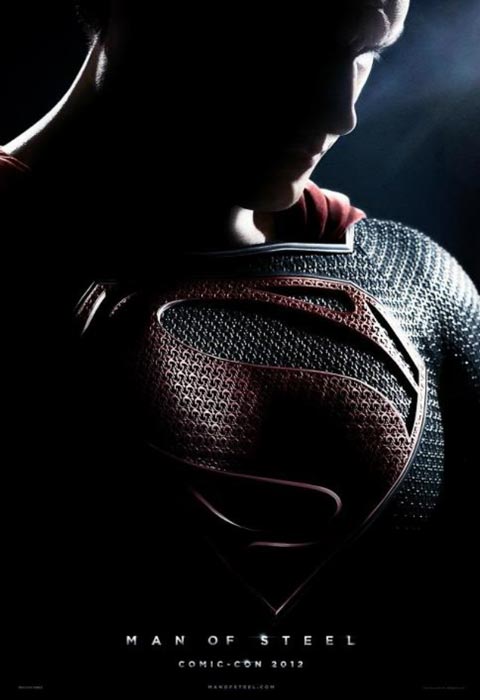 In a recent interview with the Wall Street Journal, Weta Digital's Sr. Visual Effects Supervisor Joe Letteri spoke briefly about director Zack Snyder's vision for "Man of Steel" to the big screen and the "wow factor" fans can expect to see.
Now, at this past weekends press day for "The Hobbit - An Unexpected Journey" in New York, Letteri sat down with Collider.com to talk about the projects he is currently working on. In regard to "Man of Steel", Letteri talked about working on a sequence involving Superman's origins in the film. Here's an excerpt of what he had to say:
Letteri: "We are working with Zack on this to just do a piece of the film, so were are really involved more with the early stages of the story, the kind of set up and in a way a sort of Superman's awakening. That gives us a different set of challenges than actually defining his character afterwards. Yes, I can't really speak too much to that side of it for you, with us it's more about setting up the scene."
Collider: "[Such as a] spaceship coming to Earth?"
Letteri: "Things of that nature. Exactly."

Collider: "So you are involved in the first 25% of the movie?"
Letteri: "Right."
View the complete interview in which Leterri also discusses his work on "Dawn Of The Planet Of The Apes", "Iron Man 3", and "The Wolverine" below:
Next summer, "Man of Steel" is coming to the big screen. The film is from director Zack Snyder and producers Charles Roven, Christopher Nolan, Emma Thomas and Deborah Snyder. The screenplay was written by David S. Goyer from a story by Goyer & Nolan, based upon Superman characters created by Jerry Siegel & Joe Shuster and published by DC Comics.
"Man of Steel" stars Henry Cavill, Michael Shannon, Amy Adams, Kevin Costner, Diane Lane, Laurence Fishburne, Antje Traue, Ayelet Zurer, Harry Lennix, Christopher Meloni and Russell Crowe.
The film opens nationwide on June 14, 2013.