December 6, 2012: Visual Effects Supervisor, Joe Letteri Talks "Man of Steel"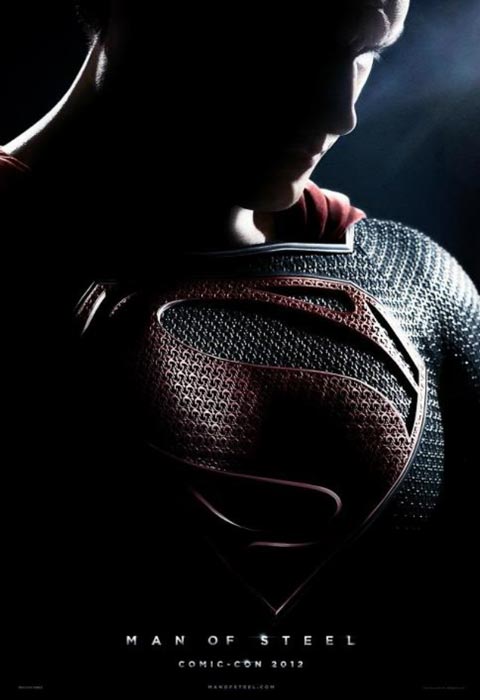 In a recent interview with the Wall Street Journal, "Man of Steel" visual effects supervisor Joe Letteri talked about bringing director Zack Snyder's overall vision for the film to the big screen.
In regard to the look of Superman, Letteri compares it to bringing the character of Gollum to life in Peter Jackson's the "Lord of the Rings" trilogy. The comparison being that these characters already exist in your mind and it is up to the visual effects team to create an interpretation of the character that will closely match that vision.
When asked if there will be a "wow factor" in "Man of Steel", Letteri stating that, "the film has a great look, it just really feels different but in a really familiar way. It's hard to explain. It takes you into new territory, but it's also very comfortable."
"Man of Steel" stars Henry Cavill in the role of Superman/Clark Kent, alongside three-time OscarŽ nominee Amy Adams ("The Fighter"), OscarŽ nominee Michael Shannon ("Revolutionary Road"), Academy AwardŽ winner Kevin Costner ("Dances with Wolves"), OscarŽ nominee Diane Lane ("Unfaithful"), OscarŽ nominee Laurence Fishburne ("What's Love Got to Do with It"), Antje Traue, Ayelet Zurer, Christopher Meloni, Harry Lennix, Michael Kelly, Richard Schiff, and Academy AwardŽ winner Russell Crowe ("Gladiator").
The film is produced by Charles Roven, Emma Thomas, Christopher Nolan and Deborah Snyder. The screenplay was written by David S. Goyer, from a story by Goyer & Nolan, based upon Superman characters created by Jerry Siegel & Joe Shuster and published by DC Entertainment. Thomas Tull, Lloyd Phillips and Jon Peters are the film's executive producers.
Warner Bros. Pictures presents, in association with Legendary Pictures, a Syncopy Production, a Zack Snyder Film, "Man of Steel." The film is slated for release on June 14, 2013 and will be distributed worldwide by Warner Bros. Pictures, a Warner Bros. Entertainment Company.
"Man of Steel" opens nationwide in the United States on June 14, 2013.
Check out the full video interview here: