December 5, 2012: Christopher Nolan Talks "Man of Steel"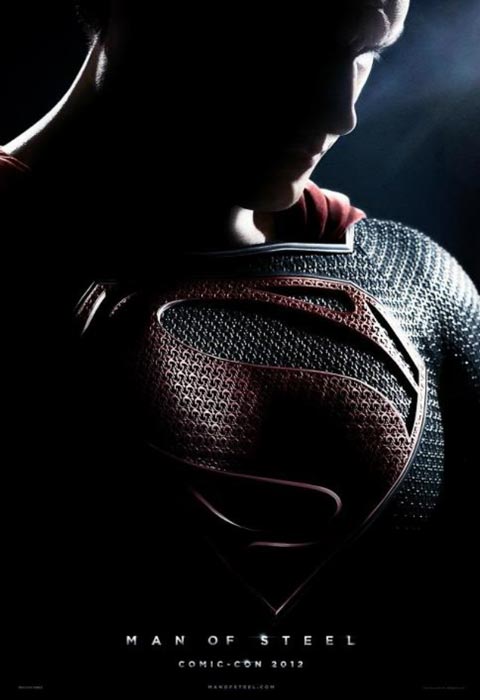 In a recent exclusive interview with The Playlist, director Christopher Nolan talked about his work on the Batman trilogy as well as Zack Snyder's upcoming Superman reboot, "Man of Steel." Here's an excerpt from the article:
As for "Man of Steel," which looks like it's very much part of the Nolan-verse -- i.e. a reinterpretation of the iconic Superman story only grounded in a more realistic and plausible world -- [Nolan] said they won't be as similar as you think. "Well, somewhat," he said when asked if Superman fits into the brand of standalone superhero universe we've come to know from him. "But I wouldn't want people to think we're doing for Superman what we did for Batman."

"It's very much Zack's film and I think people are going to love what he's done," he continued. "I think it's really remarkable to take on that character. Superman is a completely different character than Batman. So you can't in anyway use the same template. But David Goyer had this, I thought, brilliant way to make Superman relatable and relevant for his audience. Zack has built on that and I think it's incredible what he's putting together. He's got a lot of finishing to do on that. Superman is the biggest comic book character of them all and he needs the biggest possible movie version which is what Zack's doing. It's really something."
Read the complete interview here.
Next summer, "Man of Steel" is coming to the big screen. The film is from director Zack Snyder and producers Charles Roven, Christopher Nolan, Emma Thomas and Deborah Snyder. The screenplay was written by David S. Goyer from a story by Goyer & Nolan, based upon Superman characters created by Jerry Siegel & Joe Shuster and published by DC Comics.
"Man of Steel" stars Henry Cavill, Michael Shannon, Amy Adams, Kevin Costner, Diane Lane, Laurence Fishburne, Antje Traue, Ayelet Zurer, Christopher Meloni, Harry Lennix and Russell Crowe.
The film opens nationwide on June 14, 2013.