November 29, 2012: Gordon-Levitt's Reps Debunk "Justice League" Rumors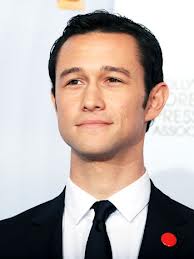 Recent rumors that Joseph Gordon-Levitt would be suiting up as the next Batman in the 2015 big-screen adaption of the Justice League have been denied by the actor's representatives.
The rumors started after Drew McWeeny reported on HitFix.com that his sources had indicated that Gordon-Levitt would "absolutely" play the Dark Knight in the upcoming DC Comics tentpole movie.
The HitFix article went on to state that Gordon-Levitt's role as Batman would be foreshadowed in Zack Snyder's reboot of the Superman film franchise, "Man of Steel" and that one other character from the "Dark Knight" trilogy was in talks to make an appearance as well.
Even though Gordon-Levitt's reps have now denied these rumors, McWeeny is standing by his initial report and has posted the following response in regard to the denials:
"This is not surprising, as actors and their representatives routinely deny things that are not ready to be formally announced," McWeeny wrote. "We remain confident in our sources and our reporting, and look forward to further developments."
Until such time that Warner Bros. releases an official statement or Gordon Levitt's reps rescind their statement, please take this news as strictly rumor for now.