November 27, 2012: Snyder and Cavill Talk "Man of Steel"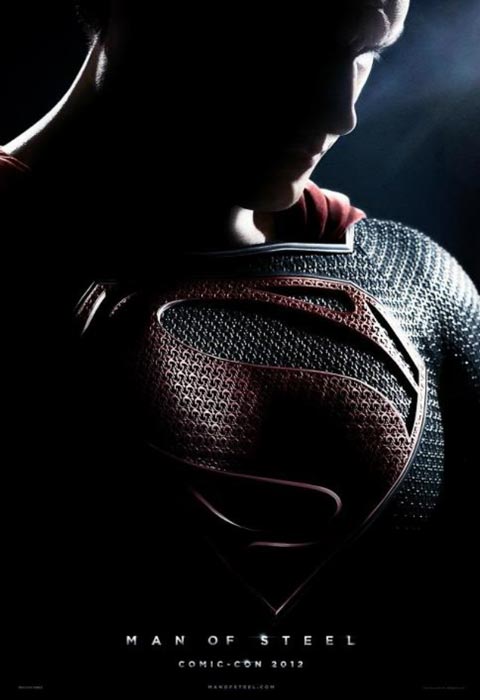 In a recent interview with the New York Post, Zack Snyder and Henry Cavill talked about the reinvention of Superman in "Man of Steel" and the task of bringing the iconic character back to the silver screen. Here's an excerpt from the article:
"I liked the idea of the realism immediately," Cavill tells The Post in an exclusive on-set interview. "Traditional Superman fans know what it's all about, and they will hopefully love and associate with the character anyway. But the people who aren't die-hard Superman fans still need to associate with the character, and that needs to have some realism in today's world, certainly, in sense of a science as opposed to mythology attached to it as well."

One of the obvious changes is with Superman's costume. Gone is the flimsy spandex in favor of a slightly metallic, more armored look.

"The costume was a big deal for me, and we played around for a long time," Snyder says. "I tried like crazy to keep the red briefs on him. Everyone else said, 'You can't have the briefs on him.' I looked at probably 1,500 versions of the costumes with the briefs on."

"If you look at the costume, it's very modern, but the relationship to the original costume is strong," Snyder says.
When asked if "Man of Steel" might have any impact on the 2015 big-screen adaption of the Justice League, Synder stated, "Um, how can I answer that? I can't really say anything to that, because that's a big spoiler. I will say, yeah, they trust me to keep them on course."
Read the complete interview at NYPost.com.
"Man of Steel" stars Henry Cavill, Michael Shannon, Amy Adams, Kevin Costner, Diane Lane, Laurence Fishburne, Antje Traue, Ayelet Zurer, Christopher Meloni and Russell Crowe.
The film opens nationwide on June 14, 2013.