November 21, 2012: Zack Snyder Talks "Crazy" Trailer for "Man of Steel"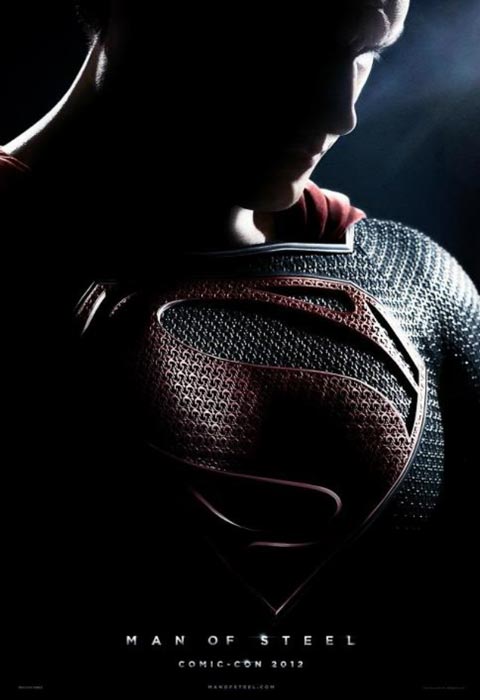 Hot on the heels of the recent official announcement that a new trailer for "Man of Steel" will be featured alongside the December 14th premiere of "The Hobbit - An Unexpected Journey", director Zack Snyder spoke with MTV about the trailer and members of the cast. Here's an excerpt from the article:
"It's fun. I can't wait for 'The Hobbit,' so it will be fun to see our crazy 'Man of Steel' trailer and then enjoy the Hobbit because that's going to be great," Snyder told MTV News. "It just feels like a fun Christmas thing to do, drag the whole family out for that action."

Snyder went on to say that he is incredibly thankful that [Henry] Cavill and [Michael] Shannon were onboard with the idea of making their iconic comic book characters as real as possible.

"I was just incredibly fortunate to play with those guys who really were giving all they had to bring a level of commitment to the scenes they have together so that audiences will get an opportunity to really have their heroes taken seriously," he said. "As serious as I was taking it, and I don't mean that from a depressing kind of way but from a, 'This is important and fun and needs to be given the respect that it deserves,' from that perspective it was so exciting to watch them drink the Kool-Aid of that concept and go all the way."
Read the complete article at MTV.com.
Next summer, "Man of Steel" is coming to the big screen. The film is from director Zack Snyder and producers Charles Roven, Christopher Nolan, Emma Thomas and Deborah Snyder. The screenplay was written by David S. Goyer from a story by Goyer & Nolan, based upon Superman characters created by Jerry Siegel & Joe Shuster and published by DC Comics.
"Man of Steel" stars Henry Cavill, Michael Shannon, Amy Adams, Kevin Costner, Diane Lane, Laurence Fishburne, Antje Traue, Ayelet Zurer, Christopher Meloni, Harry Lennix and Russell Crowe.
The film opens nationwide on June 14, 2013.