"Justice League: An IMAX VR Exclusive" Opens at Select Venues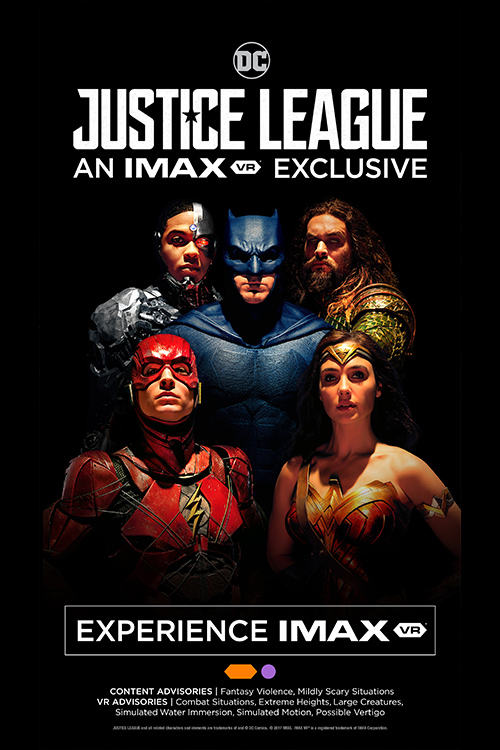 by Neil A. Cole

The "Justice League: An IMAX VR Exclusive" has officially opened at select IMAX Experience Centres including Toronto, Ontario (Entertainment District), Los Angeles, CA (Across from The Grove), Kips Bay (31st & 2nd Ave in Manhattan), and Shanghai, China (Hongkou Plaza).

Join the Justice League in a thrilling Cinematic Virtual Reality Experience that allows you to step into the shoes and master the powers of the iconic DC Super Heroes: Batman, Wonder Woman, Aquaman, The Flash, and Cyborg. The Missions include: outrace your enemies as BATMAN, fight Parademons as WONDER WOMAN, face a creature from the deep as AQUAMAN, stop a ticking bomb as THE FLASH, or take out enemy drones as CYBORG. You canít save the world alone. Join the League!

Prepare for a mind-shattering VR experience with insanely immersive visuals and 360 sound that will launch you and your friends into virtual worlds more realistic than anything you've ever imagined. Shoot, soar, save the day and play to win in a state-of-the-art IMAX VR Experience Centre. Welcome to the future. You're not ready, but you will be. For more info visit: imaxvr.imax.com/.