"Justice League" Takes in $281 Million at Worldwide Box Office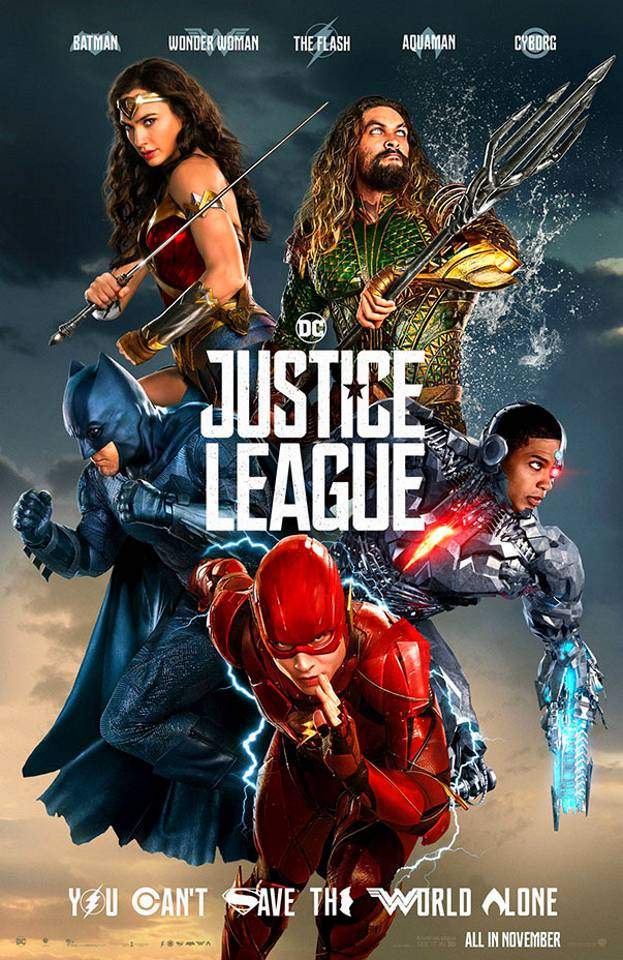 by Neil A. Cole

"Justice League" topped the box office charts this past weekend taking in a worldwide total of $281.5 million against a production budget of $250 - $300 million.

Although the numbers are impressive, they fell short of Warner Bros. and other analyst's expectations which had tracked the film to open at $110 million in the US and Canada alone but instead came in at only $96 million.

This marks the first time that a DC Extended Universe film has not topped $100-million in it's domestic debut, trailing "Wonder Woman" ($103.3 million), "Suicide Squad" ($133.7 million), "Batman v Superman: Dawn of Justice" ($166 million), and "Man of Steel" ($116.6 million).

At the international box office, "Justice League" faired much better where it took in $51.7 million in China and scored the second biggest premiere for a Warner Bros. title following last year's "Batman v Superman: Dawn of Justice."

The film ranked first in 10 other Asian markets with $41.2 million while the Latin America market contributed another $35.4 million to the international box office total. Overall results from Europe exceeded "Wonder Woman" and were just slightly behind "Thor: Ragnarok."

"Justice League" premiered worldwide on November 17th and stars Ben Affleck as Batman, Henry Cavill as Superman, Amy Adams as Lois Lane, Gal Gadot as Wonder Woman, Jason Momoa as Aquaman, Ezra Miller as The Flash, Raymond Fisher as Cyborg, Willem Dafoe as Vulko, Jesse Eisenberg as Lex Luthor, Jeremy Irons as Alfred Pennyworth, Diane Lane as Martha Kent, Connie Nielsen as Queen Hippolyta, Amber Heard as Mera and J.K. Simmons as Commissioner Gordon.