Profiles in History Hosting "Superman - The Auction"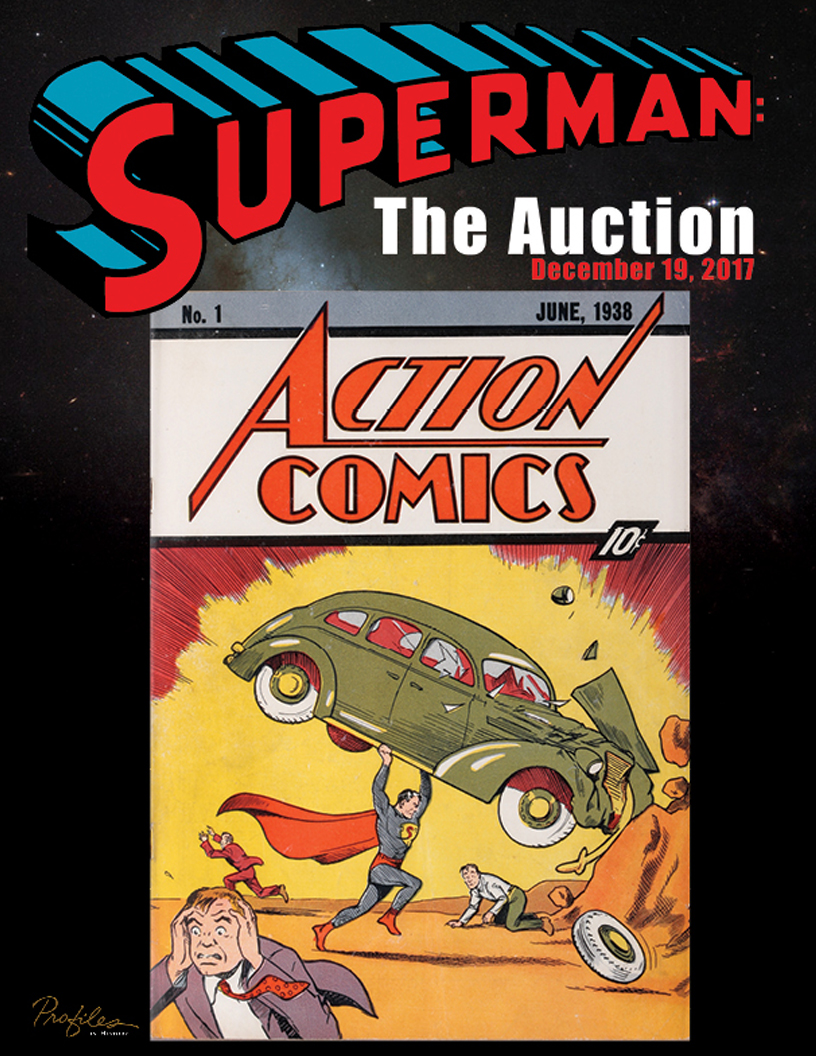 by Neil A. Cole

Profiles in History will auction off various highly collectible Superman items at "Superman - The Auction" which takes place on Tuesday, December 19th in Calabasas, CA.

This is the first auction of its kind devoted solely to Superman. A multi-media titan, stories involving the Man of Steel have been told in print, radio, television, & film, and his image and signature 'S' logo are omnipresent, appearing on lunch boxes, backpacks, t-shirts and apparel, toys, games, comics, magazines, advertising, etc.

Featured items that will be up for bids include various waredrobe items including Henry Cavill's Clark Kent costume from "Man of Steel", a complete Superman costume worn by Brandon Routh in "Superman Returns", the George Reeves' Superman tunic worn by Ben Affleck in "Hollywood Land", and Christopher Reeve's dark costume from "Superman: III" which he wore after being exposed to synthetic, tar-laced Kryptonite.

A wide variety of vintage toys, merchandise, and premiums will also be featured including a 1954 "Calling Superman" vintage board game, a pair of Superman Junior Swim Goggles in original packaging from the 1950's, and 1940's Superman pinup artwork by Joe Shuster featuring a self-portrait of Shuster and Jerry Siegel signed by both.

Easily the biggest highlight of the auction will be a vintage copy of Action Comics #1 (published June 1938) – the comic responsible for starting it all - which has been certified by CGC with the Conserved Grade of 7.0.

The highest price comic on record is an Action Comics #1 with a CGC grading of 9.0 that sold in August 2014 for $3,207,852. Profiles in History estimates that the 7.0 copy will sell for between $800,000 - $1,200,000.

Check out a complete preview of all the Superman items that will be available for bids at Profiles In History and find something special to add to your Man of Steel collection.