November 12, 2012: Amy Adams Takes Flight in "Man of Steel"?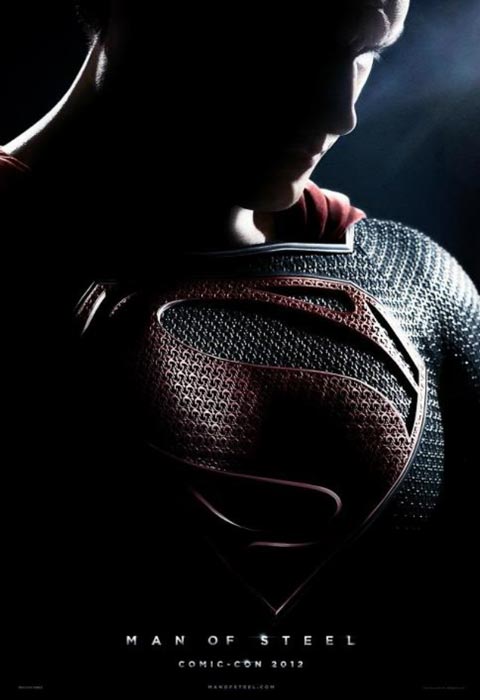 In a recent interview with Digital Spy, actress Amy Adams talked about her starring role in director Paul Thomas Anderson's latest drama, "The Master." During the course of the interview, Adams also discussed her role as Lois Lane in "Man of Steel" and revealed a possible scene in which her character takes flight in the highly anticipated film. Here's an excerpt from the interview:
Digital Spy: You didn't bring any of ["The Master" character] Peggy with you to Lois Lane?!
Adams: "No, I don't think so! It was fun. I have to say I've been lucky in that way in that I've been able to go from different films and different genres with different challenges. In a way the intensity of playing Peggy and her nature, it was very nice to go into Man of Steel and something that was really energetic and outgoing. Suddenly I'm hanging on a wire in the middle of Chicago. It was a totally different experience and very fun. I always embrace getting to go from one thing to the next."

Digital Spy: The film is about Superman's origins, so does Lois only come into play later in the movie?
Adams: "You know what, I can tell you what the script was. I haven't seen the film, I've only seen what everyone else has. I have no idea how it'll all be presented. It's all top secret!"

Digital Spy: Are you signed up for sequels as well?
Adams: "I would be more than happy to jump onto a sequel but you've got to, what's the saying, don't put the cart before the horse? Don't count your chickens before they hatch. I always take things one day at a time."
Whether or not Adams' quote of "hanging on a wire in the middle of Chicago" means that she will indeed be soaring through the skies with her co-star, Henry Cavill as Superman remains to be seen.
Next summer, "Man of Steel" is coming to the big screen. The film is from director Zack Snyder and producers Charles Roven, Christopher Nolan, Emma Thomas and Deborah Snyder. The screenplay was written by David S. Goyer from a story by Goyer & Nolan, based upon Superman characters created by Jerry Siegel & Joe Shuster and published by DC Comics.
Alongside Adams, "Man of Steel" stars Henry Cavill, Michael Shannon, Kevin Costner, Diane Lane, Laurence Fishburne, Antje Traue, Ayelet Zurer, Harry Lennix, Christopher Meloni and Russell Crowe.
The film opens nationwide on June 14, 2013.