Actor Jesse Rath Lands Role of Brainac 5 on "Supergirl"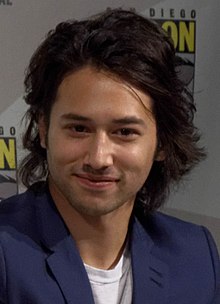 by by Neil A. Cole

Actor Jesse Rath has been cast in the recurring role of Brainiac 5 on the hit CW series "Supergirl".

TVLine first broke the news earlier today that the former "Defiance" star has landed the role of the popular DC Comics character who was created by Jerry Siegel and Jim Mooney and first appeared in Action Comics #276 (May, 1961).

Much like his comic book counterpart, Brainiac 5 will be featured as a member of the Legion of Super-Heroes who travels from the 31st Century to National City in order to help the DEO and Supergirl battle Reign, the villain that L-Corp CEO Samantha Arias (actress Odette Annable) is destined to become.

In addition to "Defiance", Rath has also appeared on such television shows as "No Tomorrow," "Being Human," and "18 to Life". He will make his first appearance as Brainiac 5 in the upcoming Season 3 episode "Legion of Super-Heroes."

A live action version of Brainiac 5 previously appeared on the popular CW series "Smallville" where he was portrayed by actor James Marsters in the Season 10 episode "Homecoming."