September 16, 2012: Henry Cavill Talks Superman Role in "Man of Steel"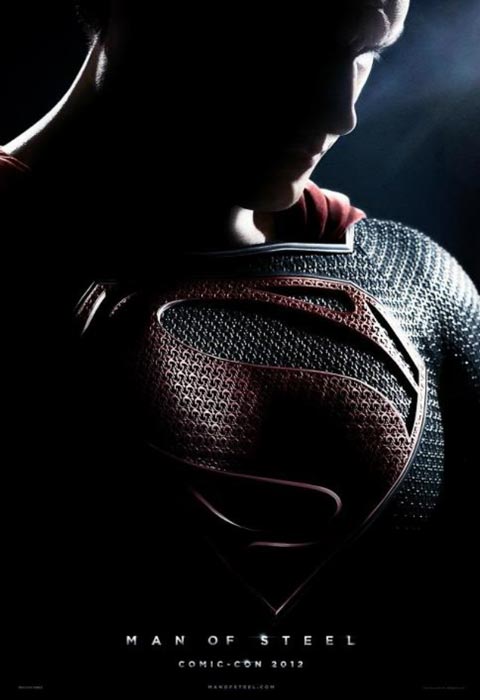 Henry Cavill recently spoke with Cineplex Magazine about stepping into the role of Superman/Clark Kent in next summers highly-anticpated reboot of the Superman film franchise, "Man of Steel." Here's an excerpt from the article:
"What I can say is that it's a modernization of the character and a very realistic view of one, obviously, very fantastic individual. It's an unreal situation, but it's approached from a very practical viewpoint. We wanted to make the character easier to identify with."

The 29-year-old Brit knows the kind of big shoes he has to fill. "It's important to do the role justice. There are a lot of people relying on me to do this well. I gladly accept that responsibility, and it's a great one to have because it's a wonderful opportunity. I don't let the pressures get to me because that's going to hinder my performance and, therefore, let people down. So I choose to ignore the pressure side of it and focus on doing justice to Superman."
Read the complete article at Cineplex.com.
Next summer, "Man of Steel" is coming to the big screen. The film is from director Zack Snyder and producers Charles Roven, Christopher Nolan, Emma Thomas and Deborah Snyder. The screenplay was written by David S. Goyer from a story by Goyer & Nolan, based upon Superman characters created by Jerry Siegel & Joe Shuster and published by DC Comics.
Alongside Cavill, "Man of Steel" stars Michael Shannon, Amy Adams, Kevin Costner, Diane Lane, Laurence Fishburne, Antje Traue, Ayelet Zurer, Christopher Meloni and Russell Crowe.
The film opens nationwide on June 14, 2013.