September 10, 2013: UD Replicas' "Man of Steel" Suits Available for Pre-Order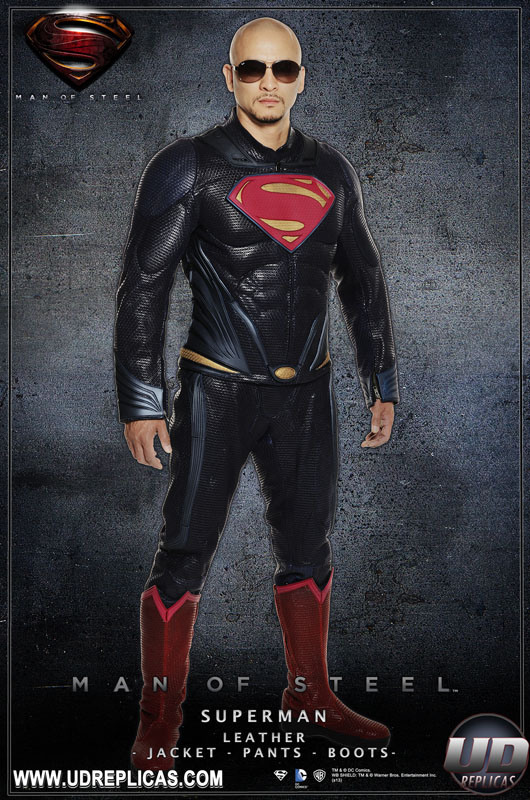 by Neil A. Cole
UD Replicas have announced that their latest movie replica outerwear based on the Superman costume from "Man of Steel" is now available for pre-order.
The suit features the redesigned look of the Superman costume as worn by actor Henry Cavill in his starring role in the blockbuster film.
The price for the suit breaks down as follows:
Jacket: $798.00 (CDN)
Pants: $449.00 (CDN)
Boots: $229.00 (CDN)
Total suit as a set: $1476.00 (CDN)
A second suit based on the film's "Dream Sequence" black, variant costume will retail for the same prices and goes on sale later this week.
UD Replicas' movie replica outerwear based on the costume worn by actor Michael Shannon as General Zod is expected to go on sale next week.
The suits are available for pre-order here with distribution limited to Canada and the United States.
Pre-order sales close on November 9th with delivery taking place in the 1st quarter (Jan, Feb, Mar) of 2014.