August 30, 2017: "Supergirl: The Complete Second Season" Blu-ray Review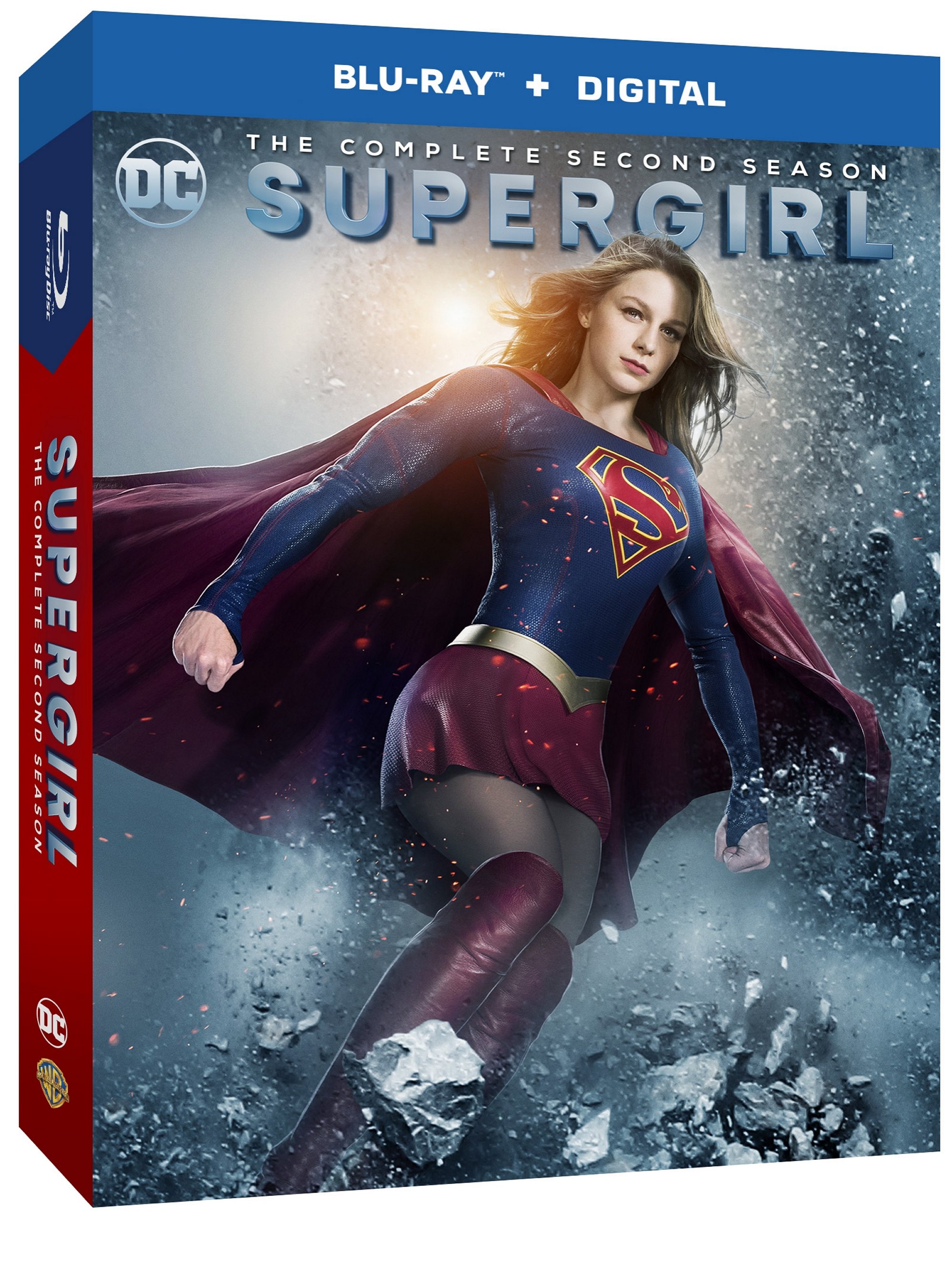 by Neil Cole

Warner Bros. Home Entertainment recently provided the Superman Super Site with a review copy of "Supergirl: The Complete Second Season" on Blu-ray featuring all 22 super-powered episodes, exclusive commentary with Andrew Kreisberg and Kevin Smith, the show's 2016 Comic-Con panel, featurettes, and more!

Having left the safety of being Cat Grant's assistant at Catco Worldwide Media in order to figure out what she really wants to do, Kara Danvers (Melissa Benoist) continues to work with Hank Henshaw aka Martian Manhunter (David Harewood) and her adoptive sister Alex (Chyler Leigh) at the DEO as Supergirl – protecting the citizens of National City and searching for her missing father Jeremiah (Dean Cain) and the secret research lab Cadmus. Along the way, she will team up with her Kryptonian cousin Kal El – aka Superman (Tyler Hoechlin) – to battle new DC Super-Villains both terrestrial and extraterrestrial, as she strives to balance her personal life with friends/allies James Olsen (Mehcad Brooks), Winn Schott (Jeremy Jordan) and more with her busy life as a new Super Hero.

The sophomore season tended to not be as good as season one with the most glaring issue being that the stories got lazy and started borrowing heavily from current political headlines. This overall change in tone alienates a large percentage of the audience and is an unfortunate change following a more positive first season.

The second season sees Kara and her friends more involved with D.E.O. operations while CatCo tends to take a backseat following the departure of Cat Grant - who takes a sabbatical - and the arrival of Ian Gomez as Snapper Carr. Left alone, James Olsen becomes the vigilate Guardian and joins the fight against several new villains as well a few returning ones from season one. Fans are also finally treated to the arrival of Superman/Clark Kent who adds some much needed action to the second season and even ends up sharing the Fortress of Solitude with Supergirl.

Other highlights of the second season include the arrivial of M'gann M'orzz/Miss Martian (Sharon Leal) as a love interest for J'onn J'onzz/Martian Manhunter, the casting of actress Lynda Carter as the US President, the introduction of Mon-El (Chris Wood) who arrived in the season one finale, and the absolutely wonderful crossover episode with the rest of the "Arrowverse".

As mentioned above, the second season saw the arrival of several new villains including Metallo (Frederick Schmidt), Mr. Mxyzptlk (Peter Gadiot), Roulette (Dichen Lachman), Livewire (Brit Morgan), Lillian Luthor (Brenda Strong) aka the mastermind behind Cadmus, and Mon-El's mother Rhea (Teri Hatcher) who is Earth's latest biggest threat.

All-in-all, "Supergirl: The Complete Second Season" does make a great addition to any fan's media collection and, even with quite a few miss-fires in it's storytelling, still has more than enough action and intriguing moments to keep viewers entertained throughout all 22 episodes.

"Supergirl: The Complete Second Season" is priced to own at $49.99 SRP for the DVD and $54.97 SRP for the Blu-ray which includes a Digital Copy. The season is also available to own on Digital HD via purchase from digital retailers.