August 28, 2017: Tom Welling Expresses No Desire to Ever Play Clark Kent Again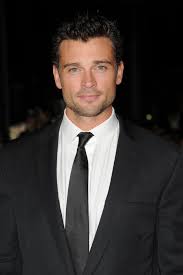 by Neil Cole

Tom Welling recently sat down with Entertainment Weekly to discuss his latest role as police lieutenant Marcus Pierce on the upcoming third season of the Fox Television series "Lucifer".

During the course of the interview, Welling also talked about his prior role as Clark Kent on the hit CW series "Smallville" and stating that he definitely didn't want to ever play play the character again.

Welling also went on to reveal that his new character on "Lucifer" is very different than that of Clark and presents him with a needed change following the portrayal of the same character for 10 seasons.

"The great thing about Clark is he didn't know who he was and he didn't know what he was supposed to with what he had and his abilities. This character very much knows what he's capable of and knows what he wants to do and knows how to do it, so as much fun as that is to play, it wasn't necessarily because of Clark that I chose this character. It was so many more factors than just, 'I don't want to play Clark again,' but I'd be lying if I was saying that I do not enjoy playing something very different for sure," Welling added.

Even though Welling has closed the Superman chapter of his acting career, actor Tyler Hoechlin has done a wonderful job stepping into the role as the Man of Steel on "Supergirl" and is set to return for season 3 of the hit series which premieres on Monday, October 9th at 8:00PM (EST) on The CW.