August 8, 2017: New Superman Image Revealed in "Justice League" Calendar
by Neil Cole

An all-new image of Henry Cavill in his role of Superman has been revealed in the "Justice League" 2018 calendar for the film.

The image features the Man of Steel soaring through the sky in his updated and lighter-colored costume. A smaller, cropped version of the same image has previously been featured on promotional concession items for the film: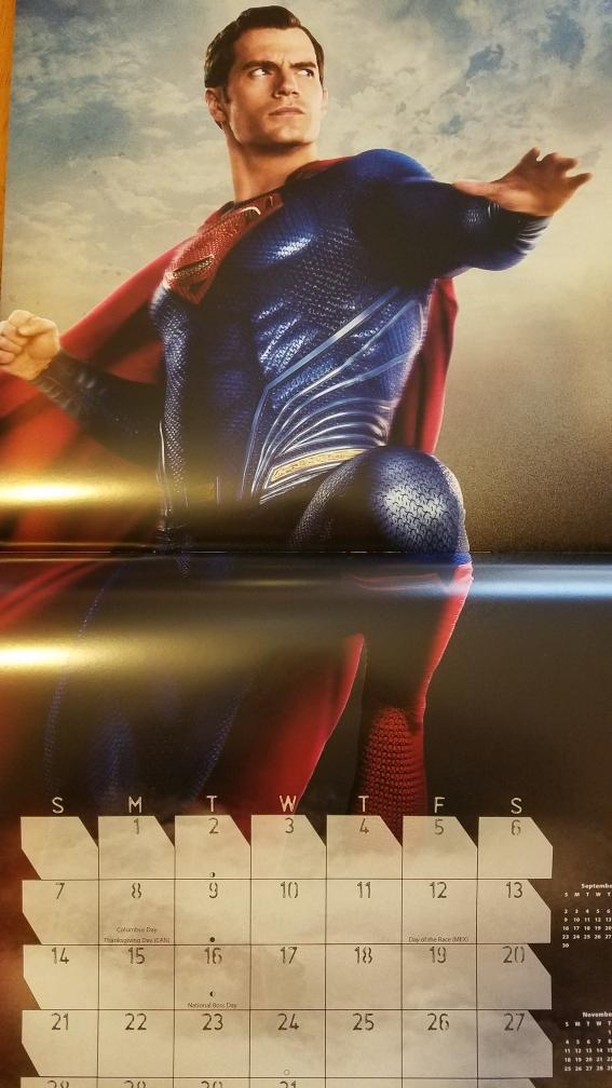 Fueled by his restored faith in humanity and inspired by Superman's selfless act, Bruce Wayne enlists the help of his newfound ally, Diana Prince, to face an even greater enemy. Together, Batman and Wonder Woman work quickly to find and recruit a team of metahumans to stand against this newly awakened threat. But despite the formation of this unprecedented league of heroes—Batman, Wonder Woman, Aquaman, Cyborg and The Flash—it may already be too late to save the planet from an assault of catastrophic proportions.
"Justice League" will premiere in theaters worldwide on November 17, 2017.
Source: Henry Cavill News