August 7, 2017: Netflix Acquires Millarworld from Comic Book Legend Mark Millar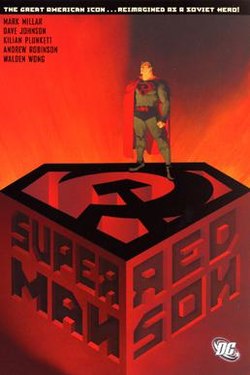 by Neil Cole

Netflix Inc. announced today it acquired Millarworld, the comic book publishing powerhouse founded by Mark Millar, the legendary creator of such iconic characters and stories as Superman: Red Son, Kick-Ass, and Kingsman and one of the most important voices in comics.

Together, Netflix and Millar will bring Millarworld's portfolio of critically and fan-acclaimed character franchises to life through films, series and kids' shows available exclusively to Netflix members globally. Millarworld will also continue to create and publish new stories and character franchises under the Netflix label.

The acquisition, the first ever by Netflix, is a natural progression in the company's effort to work directly with prolific and skilled creators and to acquire intellectual property and ownership of stories featuring compelling characters and timeless, interwoven fictional worlds. Terms of the transaction weren't disclosed.

"As creator and re-inventor of some of the most memorable stories and characters in recent history, ranging from Marvel's The Avengers to Millarworld's Kick-Ass, Kingsman, Wanted and Reborn franchises, Mark is as close as you can get to a modern day Stan Lee," said Netflix chief content officer Ted Sarandos. "We can't wait to harness the creative power of Millarworld to Netflix and start a new era in global storytelling."

"This is only the third time in history a major comic book company has been purchased at this level," said Millar. "I'm so in love with what Netflix is doing and excited by their plans. Netflix is the future and Millarworld couldn't have a better home."

Millarworld is an entertainment company run by Mark and Lucy Millar where the company and each of the superstar artists it partnered with owned all of the comic-book characters they created. These projects have achieved huge success as global franchises ranging across publishing, cinema, clothing, video-games and toys over the past fourteen years. In his years at Marvel, Mark wrote some of the biggest-selling books of this generation, massively influencing the Marvel Cinematic Universe. His book, The Ultimates, was named by Time Magazine as Comic Book Of The Decade and his Superman opus, Red Son, remains the best-selling Superman graphic novel of all time.