July 16, 2017: Dean Cain Appearing at 2017 TerrificCon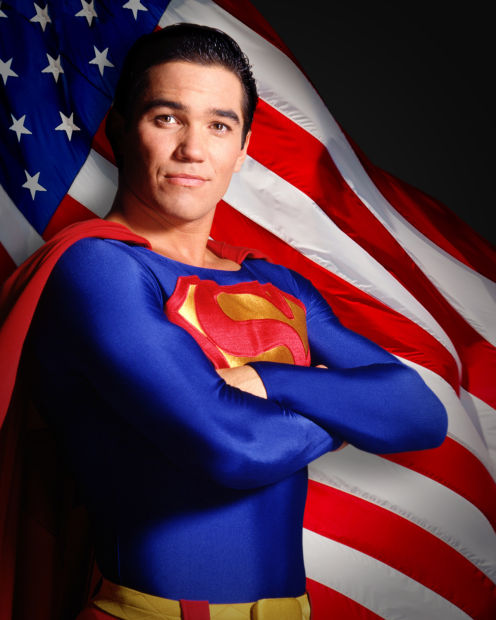 by Neil Cole

Actor Dean Cain will be appearing as a featured guest at the 2017 TerrificCon on August 19th & 20th at the Mohegan Sun Casino Resort in Uncasville, CT.

Cain is best remembered for his starring role as Superman/Clark Kent on the 1990's hit tv series, "Lois & Clark: The New Adventures of Superman." He also appeared on popular television shows like "Grapevine", "A Different World" and "Beverly Hills, 90210."

In 1998, Cain started the Angry Dragon Entertainment production company, which produced the TBS Superstation television series "Ripley's Believe It or Not!". He has also starred in several films, including "The Broken Hearts Club" (2000), "Out of Time" (2003) and "Bailey's Billions" (2004). In 2004, he portrayed Scott Peterson in the fact-based made for television movie "The Perfect Husband: The Laci Peterson Story." He also appeared in a recurring role as Casey Manning in the television series "Las Vegas." In 2007, Cain returned to the world of Superman when he guest-starred on the hit CW Series, "Smallville" in the seventh season episode "Cure" as the immortal Dr. Curtis Knox. Most recently, Cain appeared on the NBC competition series, "Stars Earn Stripes", served as host of the Spike TV reality series, "10 Million Dollar Bigfoot Bounty", and starred in the hit 2014 film "God's Not Dead".

In 2015, Cain joined to cast of the popular TV series "Supergirl" in which he plays Jeremiah Danvers - foster dad of the title character - who was thought to have been deceased for many years but, in season two, was revealed to be very much alive.

Visit TerrifiCon.com for more information on the convention including a complete list of guests and ticket prices.